With Notezilla phone apps for Android and iOS (iPhone/iPad), you can now attach pictures to a sticky note. They get synced with all your devices including Notezilla for Windows.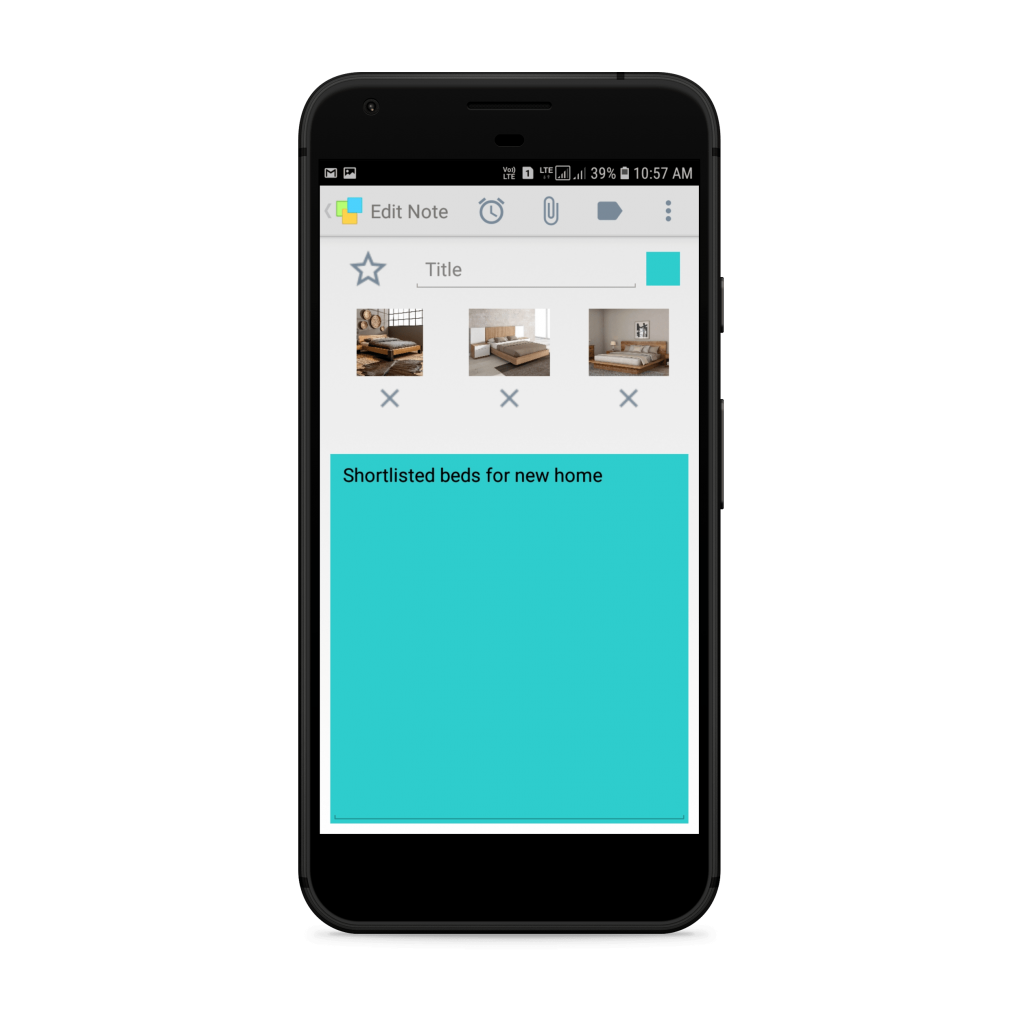 We added this feature in March 2020. Just update Notezilla to the latest version from the Play Store or App Store and also the Windows desktop version from our website.
Adding pictures
Here is a short video to check out before reading further:
In the phone app, open the sticky note you want to add pictures in. Click on the link icon on top and you will be able to attach pictures from your gallery or directly click from camera.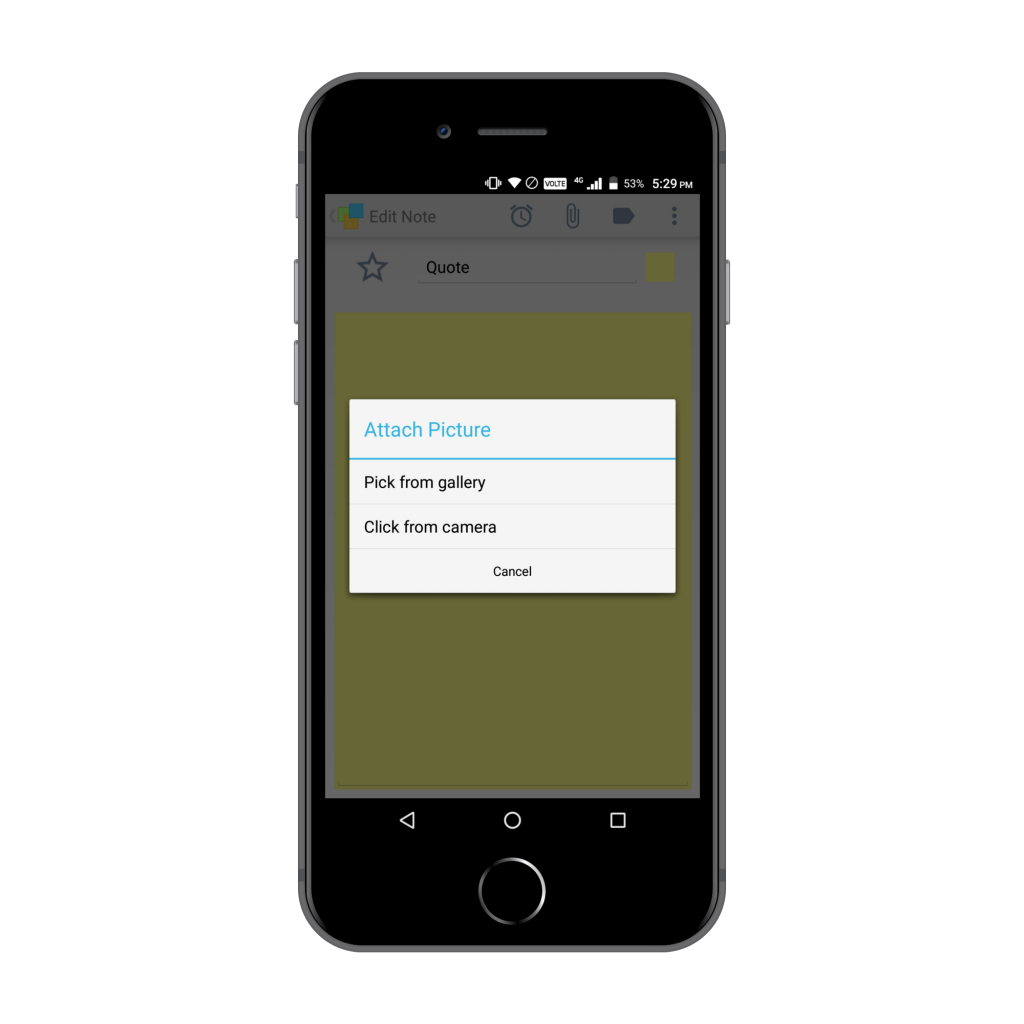 The pictures will appear below the title space of the note. You can remove a particular picture from the note by clicking on the cross sign (delete option).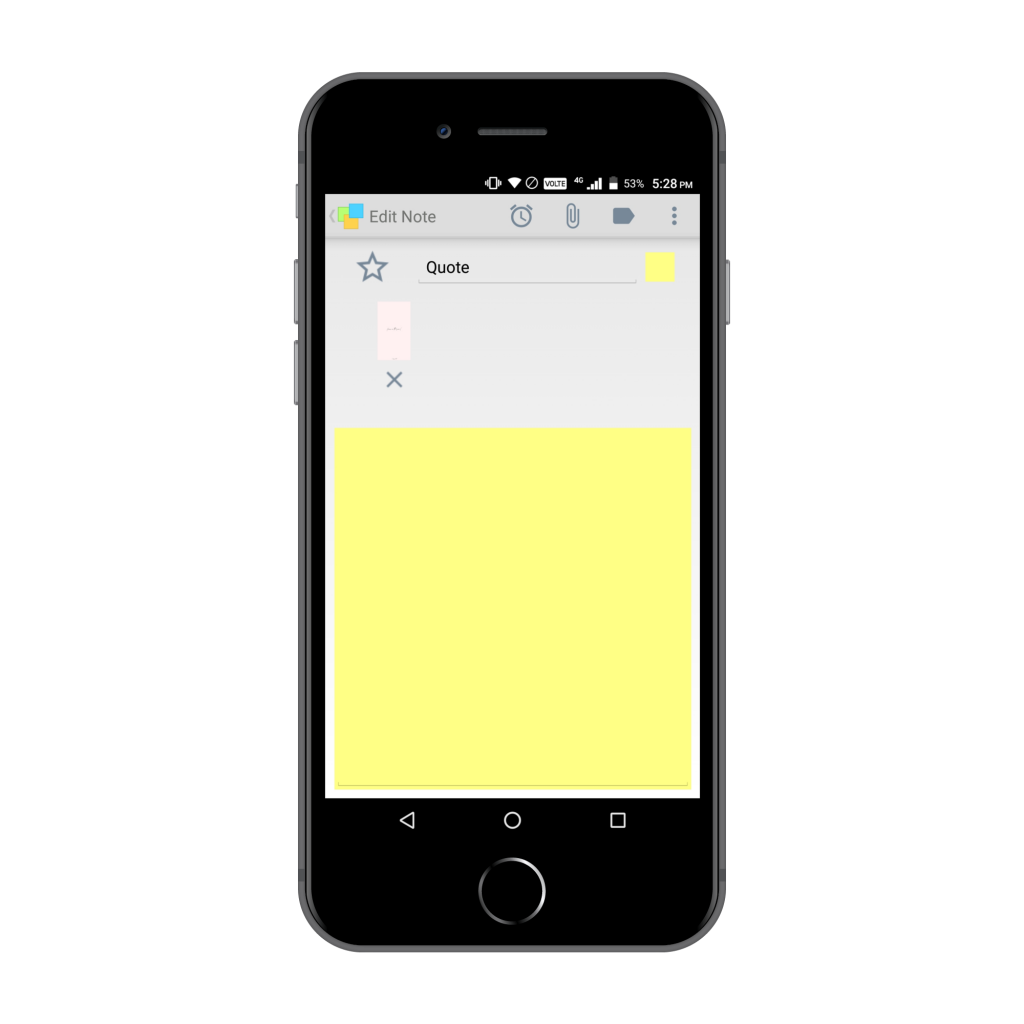 Tap on a particular image and it will expand for a better view.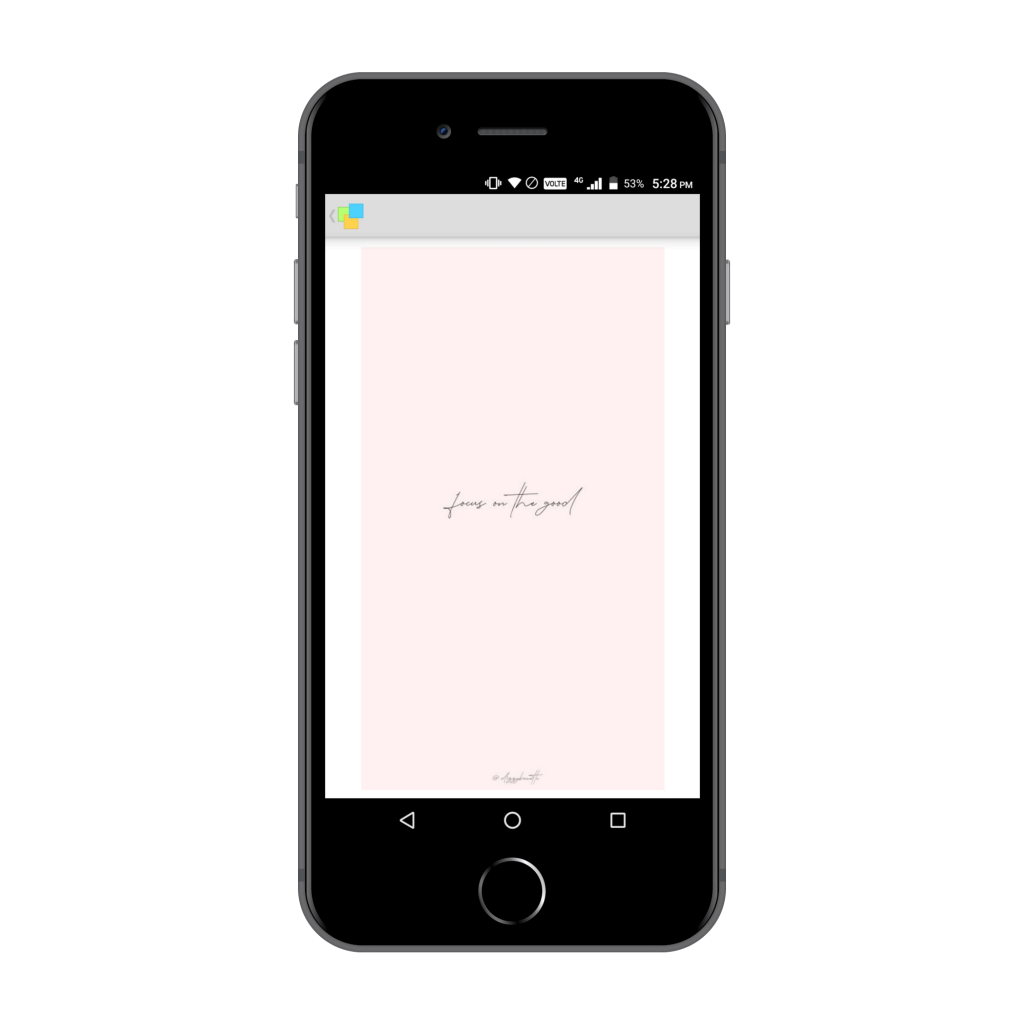 On desktop
Sync your phone to your Notezilla.net account and this note will pop-up on your desktop.
The earlier version showed pictures inside the sticky note along with the text. Notezilla will now show a thumbnail for pictures. You have to click on the thumbnail and the picture will then expand for you to view.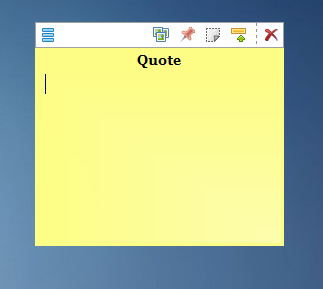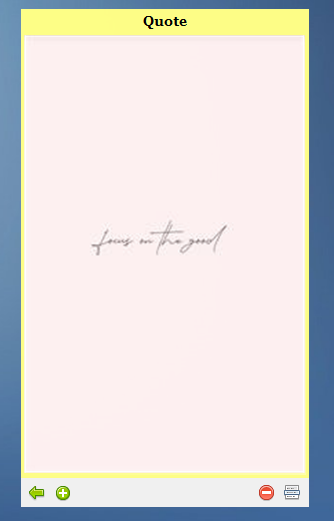 You will also find other options like insert new picture, delete a particular picture, save a picture in your system etc.
Go back to the note or just click on the thumbnail to type your text.
Adding pictures in your desktop sticky notes is the same as earlier. Right-click inside a note and select the option to add pictures. You can also drag and drop or copy-paste the pictures into the note.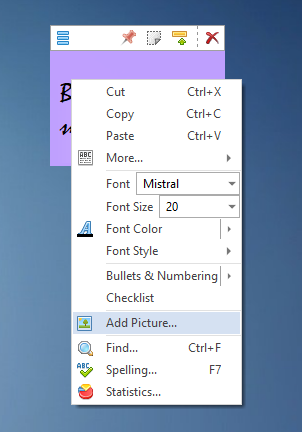 Note: Notezilla now limits the number of pictures in a single note to three. This is to ensure the speed is unaffected.
This feature is very handy when researching and collecting data on any topic. With sync, you can continue working from anywhere and anytime.
Your desktop also looks refreshing with pictures rather than having sticky notes with plain text.
Try it today and you will love it for sure.
Go download it from the Play store or app store today and sync all your sticky notes with the Windows version of Notezilla.
Learn more about Notezilla.
Subscribe to our YouTube channel for interesting videos.
Check out our other cool products.
Have a good day!
Thanks for your time :)