By default, Notezilla comes with English language dictionaries. Here is a trick suggested by one of our customers 'RM' to make Notezilla work with Spanish, French, German, Italian & Dutch dictionaries.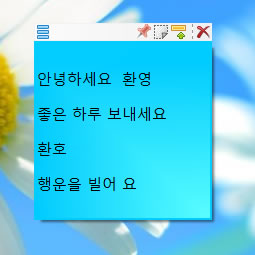 Quote from 'RM'

I found one solution through Jarte 4.1 from Carolina Road Software.

Jarte is a free WordPad Word Processing Engine (.tlx,.clx, .dic) that includes these spelling dictionaries: English (American, British, & Canadian), Spanish, French, German, Italian, and Dutch.

Install Jarte on C:\ Disk and copy the two french spelling files
(sscefr.tlx and sscefr2.clx) in C:\Conceptworld\Notezilla\Dictionaries
and then, change the Main Dictionary language inside Notezilla Spelling Options for French (Canadian or European).

For example, try a simple text in French like Ceci est un Essai (This is a test), with these errors Cecci esst un esssai, and the french spelling dictionary will correctly suggest Ceci est un Essai.
Thanks for all the support and the awesome reviews.