Many of our users are happy with the ability of Notezilla to create Notes Browser widget on the Android phone's home screen. We also received many requests to add a sticky notes widget.
And so here it is!
Happy to announce that it is now possible to stick single sticky note on Android phone's home screen using the Notezilla app.
What is Notezilla?
Notezilla is a professional, elegant & highly rated sticky notes app for Windows & Phones (Android, iOS, iPhone, iPad, Windows Phone, etc.). It can help you organize your life by keeping all the notes, tasks & reminders that you may need when-ever and where-ever you are.
With sticky notes, you hardly have to put effort to take notes, set reminders, etc. Just jot down & move on with your task at hand. Notezilla allows you to create attractive and realistic sticky notes to make the desktop look more colorful and beautiful.
It works smoothly on both phones & tablets.
Widgets on home screen
Widgets are an essential part of an app. It gives users easy access to the app. Since sticky notes are an integral part of our daily phone use, we decided to add this widget feature to Notezilla sticky notes app as well.
Notezilla Widgets
Earlier, Notezilla only had the feature to create Notes Browser Widget on the home screen. For those of you who are new to Notezilla, Notes Browser lets you create, view, edit & group your sticky notes.
We, therefore, added a Notes Browser widget on the Android phone's home screen, so it becomes easy to access and edit your sticky notes. You can view a list of notes (Recent, Due, Starred, etc.) on the home screen.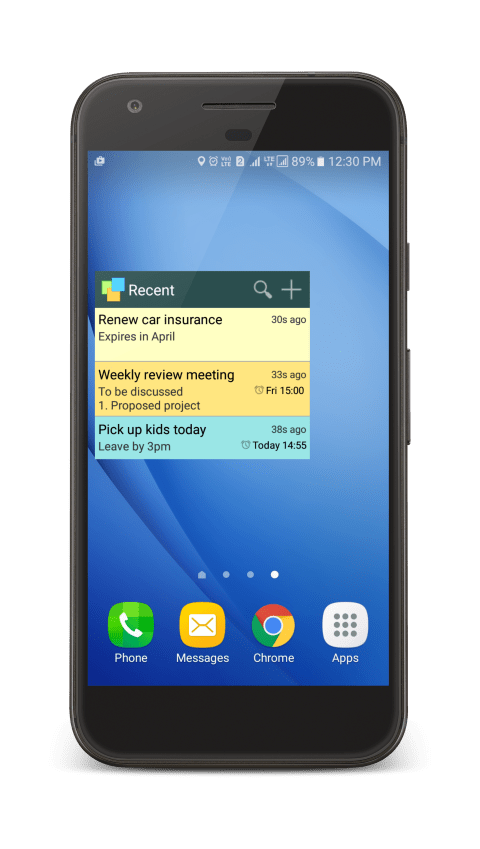 Notezilla now also offers the feature to create sticky note Widgets on Home Screen!
Using this 'sticky note' widget, you can stick an individual sticky note to the phone's home screen.
Here is how your sticky notes would look on your Android phone.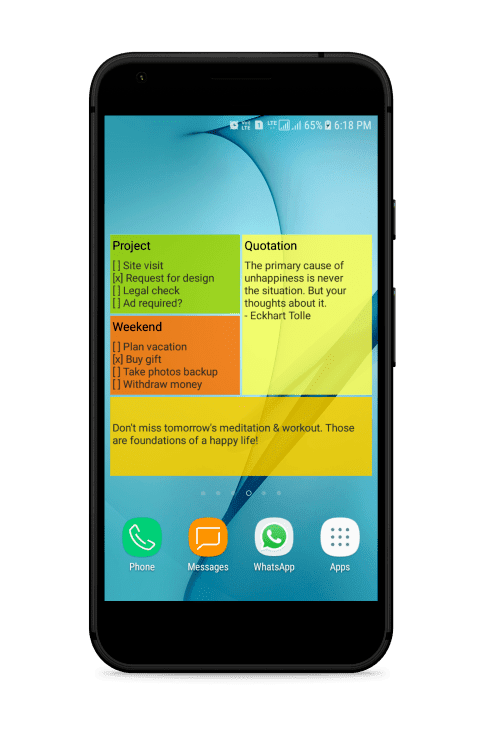 How to add a widget?
It's effortless. You have to long-press on the phone's home screen and choose the 'Widgets' option. Scroll down to find Notezilla there.
Download the Notezilla app from the play store today and if you already have, just update it.
So how about giving it a try today. It's free and also perfectly boosts your productivity by saving your time and efforts!
The best part of Notezilla is that it can sync notes between your mobile and PC or laptop! Therefore, you have the exact notes at both places! Try the sync feature today! You will surely love it.
Learn more about Notezilla.
Subscribe to our YouTube channel for interesting videos.
Check out our other cool products.
Have a good day!
Thanks for your time :)