Hello again,
Often our customers have this question – "Using Notezilla, how do I stick notes to folders in Windows Explorer?".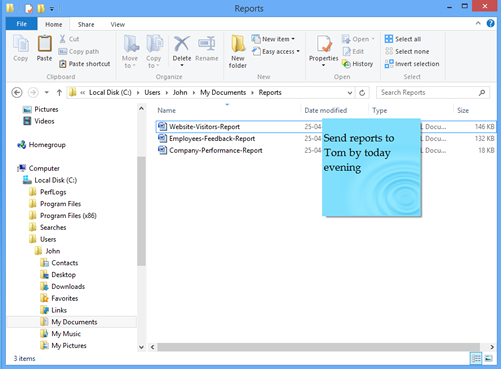 Actually, the process of sticking notes to a folder is same as sticking notes to any other website or document using Notezilla. However, to make it work perfectly, there is a setting in Windows Explorer that needs to be enabled.
Notezilla sticks sticky notes to different web pages, documents, folders & emails based on the title of the window. In case of Windows Explorer, by default the title of the window is the folder name. So here comes the problem. If you have multiple folders with the same name, then the sticky note would show up on all those folders because of the same window title. This is not what we want.
In order to solve this, we just have to enable a setting in Windows Explorer – "Display the full path in title bar". On Windows 10/7, you would also see a note "Classic theme only" against this setting. It only means that the full path will be shown only in Classic Windows theme. Other themes will use the full path internally (which is what Notezilla requires).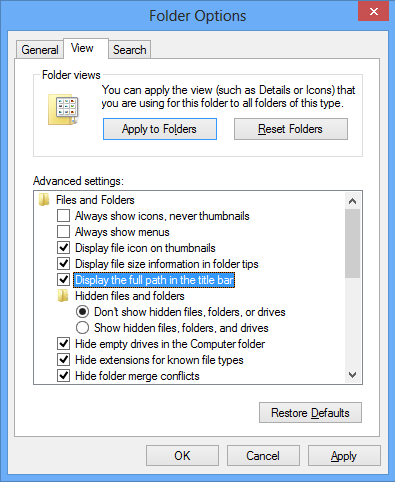 Thanks :)