This month we released a new update to our sticky notes app Notezilla that allows fully transparent sticky notes, where in only text is visible. See the below animation:
Fully transparent sticky notes in Notezilla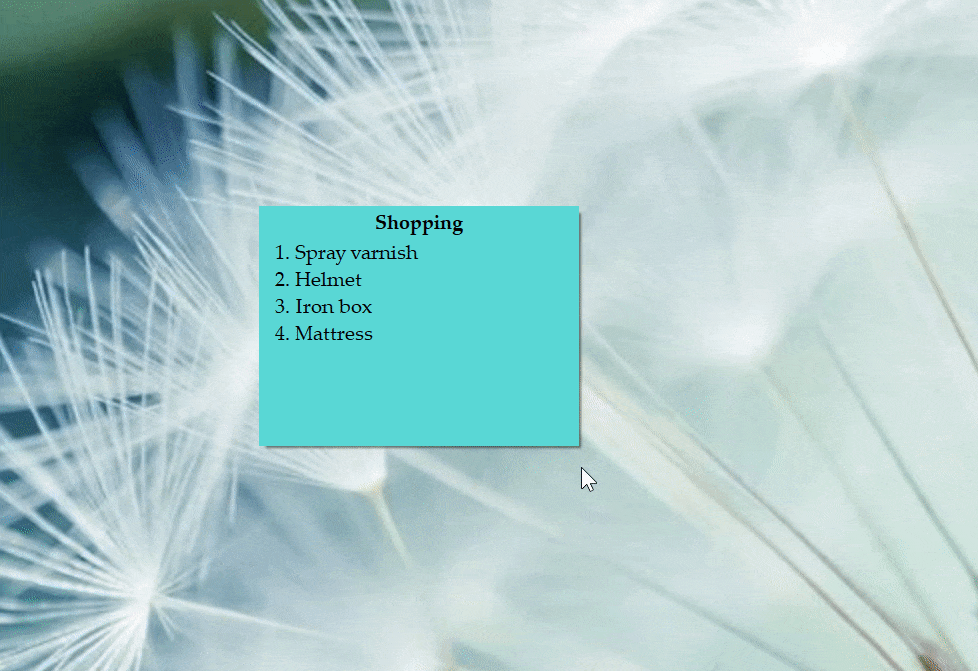 See through sticky notes on Windows desktop
Notezilla lets you set different levels of transparency on sticky notes in Windows. From translucent sticky notes to completely transparent sticky notes (invisible desktop notes).
You can also insert pictures inside a sticky note, make the sticky note completely transparent so that only the picture is seen floating on your Windows desktop. Pin it on top of all other programs. Wow!
What is Notezilla?
Notezilla is a professional, elegant & highly rated sticky notes app for Windows & Phones (Android, iOS, iPhone, iPad, Windows Phone, etc.). It can help you organize your life by keeping all the notes, tasks & reminders that you may need when-ever and where-ever you are.
With sticky notes, you hardly have to put effort to take notes, set reminders, etc. Just jot down & move on with your task at hand. Notezilla allows you to create attractive and realistic sticky notes to make the desktop look more colorful and beautiful.
It works smoothly on both phones & tablets.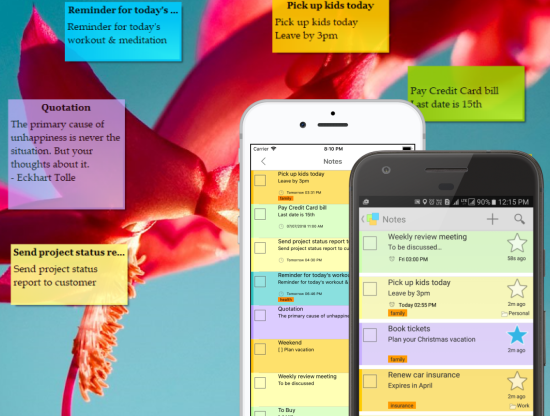 Sticky note transparency
To change the transparency of a single sticky note, click on the Notezilla Note menu and choose the Transparency option from the list. A sub-menu will pop up from which you can select the required transparency level.
To make the sticky note fully transparent (invisible background), choose the "Full" option.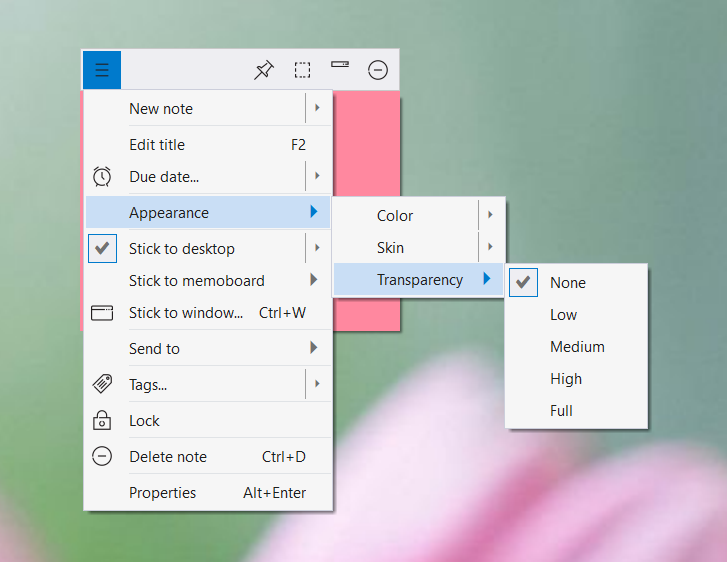 To set the default transparency of new notes, right-click on the Notezilla icon and go to Preferences. In the Note tab, set the default transparency level for the new desktop notes.
Note: Only desktop notes can be transparent. Notes inside memoboards always remain opaque.
We also have a video for more clarity:
This is an important but often neglected feature of sticky notes.
The best part of Notezilla is that it can sync notes between your mobile and PC or laptop! Try the sync feature today! You will surely love it.
Download it from the Play Store or App Store today and sync all your sticky notes with the Windows version of Notezilla.
Learn more about Notezilla.
Subscribe to our YouTube channel for interesting videos.
Check out our other cool products.
Have a good day!
Thank you :)