Hello Everyone!
We are excited to announce the launch of Android app for Notezilla. Visit the Google Play Store from your Android device and download it today. Download & sync all your notes right on your Android phone using the new Notezilla android app. Check out Notezilla's Android app.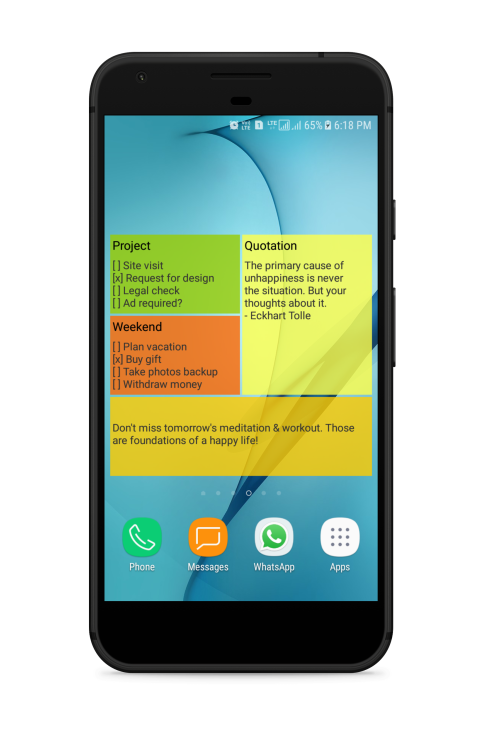 What is Notezilla?
Notezilla is a professional, elegant & highly rated sticky notes app for Windows & Phones (Android, iOS, iPhone, iPad, Windows Phone, etc.). It can help you organize your life by keeping all the notes, tasks & reminders that you may need when-ever and where-ever you are.
With sticky notes, you hardly have to put effort to take notes, set reminders, etc. Just jot down & move on with your task at hand. Notezilla allows you to create attractive and realistic sticky notes to make the desktop look more colorful and beautiful.
It works smoothly on both phones & tablets.
Check out Notezilla's homepage.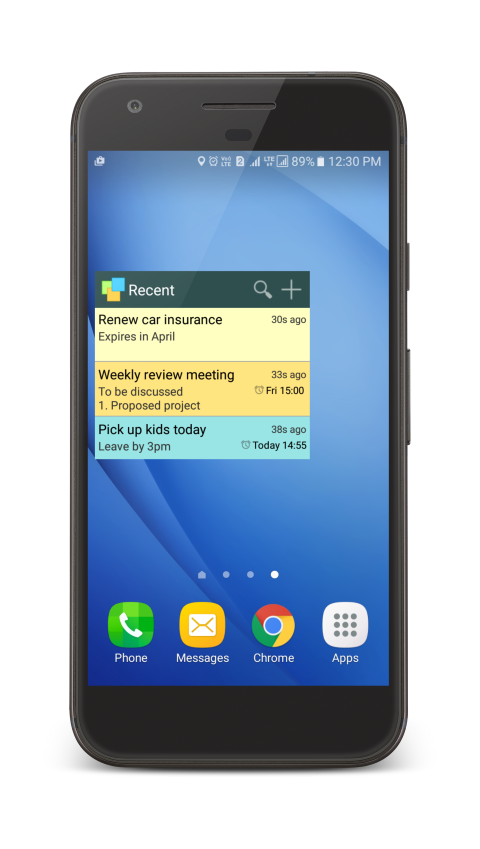 You can now sync sticky notes that you created using the Windows version of Notezilla with this Android app.
Here is a video depicting this feature:
Here are some screenshots of the Android app.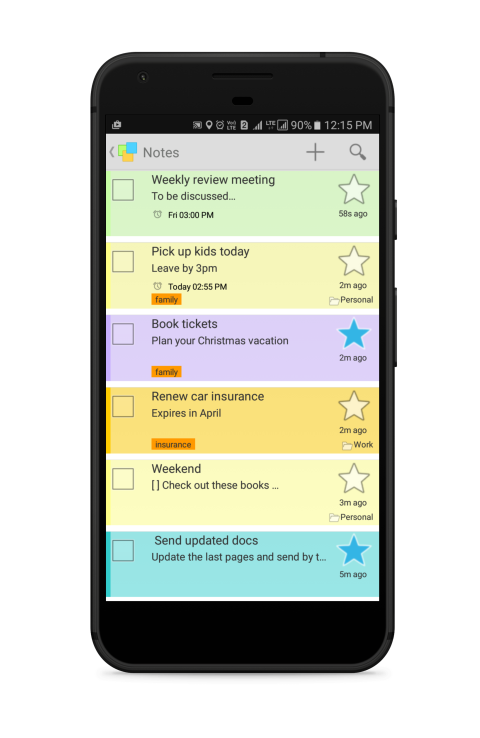 Notes List
The notes list is simple & intuitive. It gives a comprehensive view of the notes. It shows excerpts of notes, title, tag name, folder name, reminder time, etc. After you sync with the Windows version of Notezilla, all your sticky notes will appear in this list.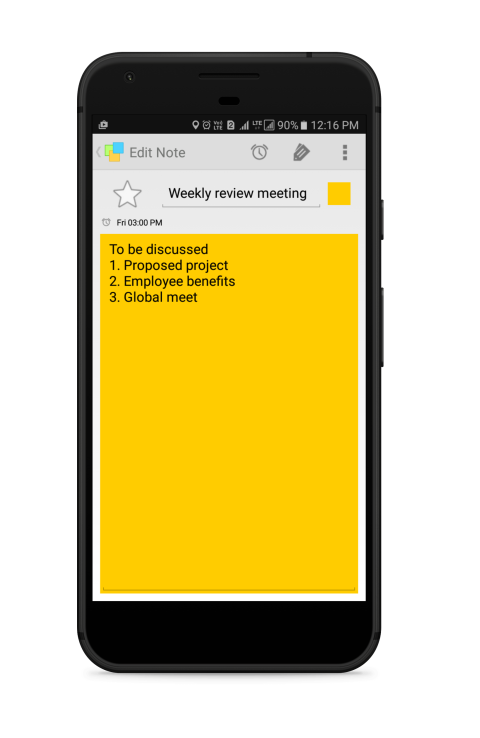 Edit Note
Create notes, set reminders, assign tags, change the color of the note, or send notes to contacts. After sync, these notes appear as sticky notes in the Windows version of Notezilla on your desktop.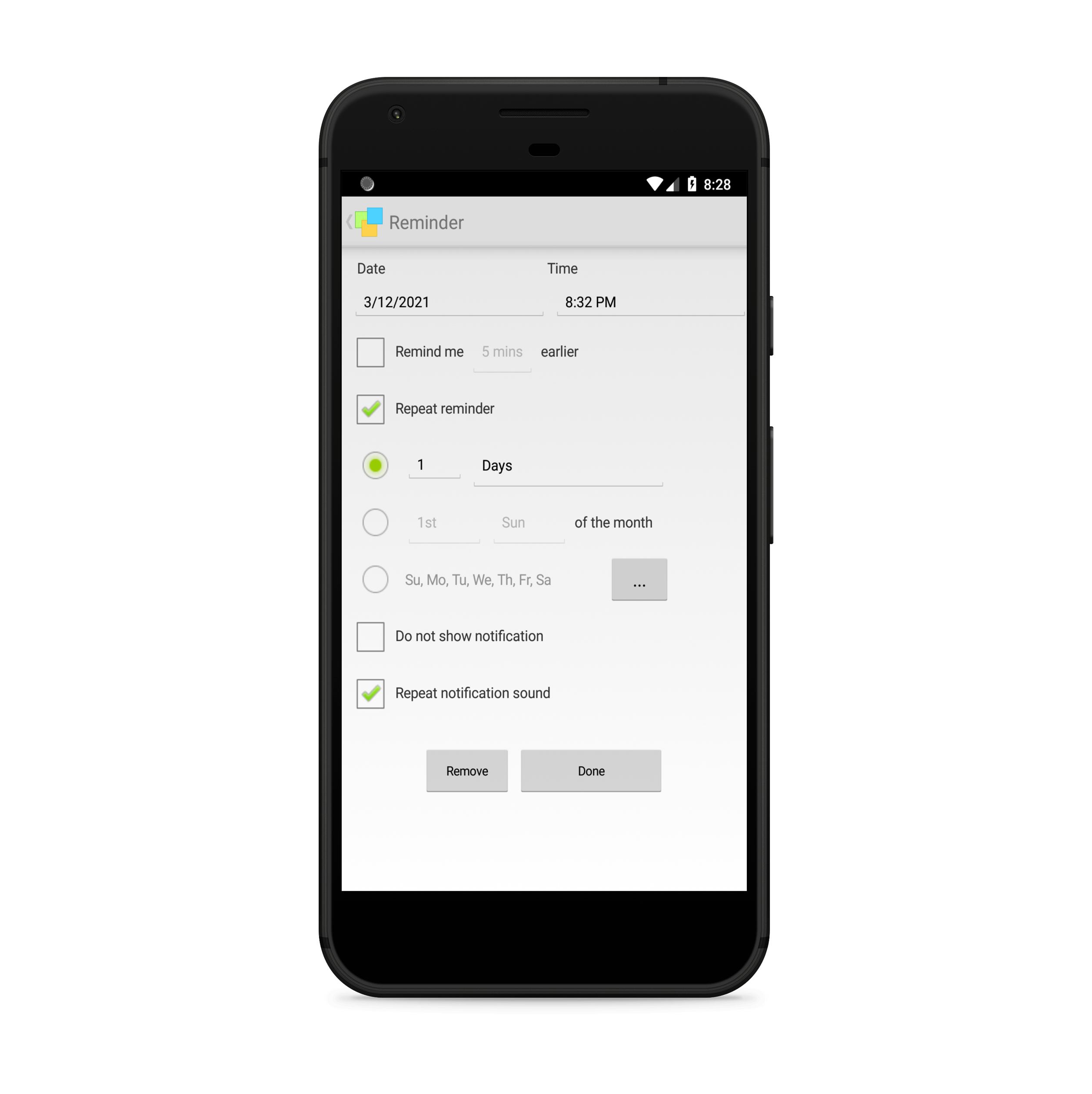 Reminders
Set reminders to your notes so that you don't miss any important activity or a task. Set repeat reminders at specific intervals by configuring the required re-occurrence interval for the reminder. The advantage of having a native app for Android is that you can receive reminders directly on your device. This is not possible when using our Notezilla.Net web-app.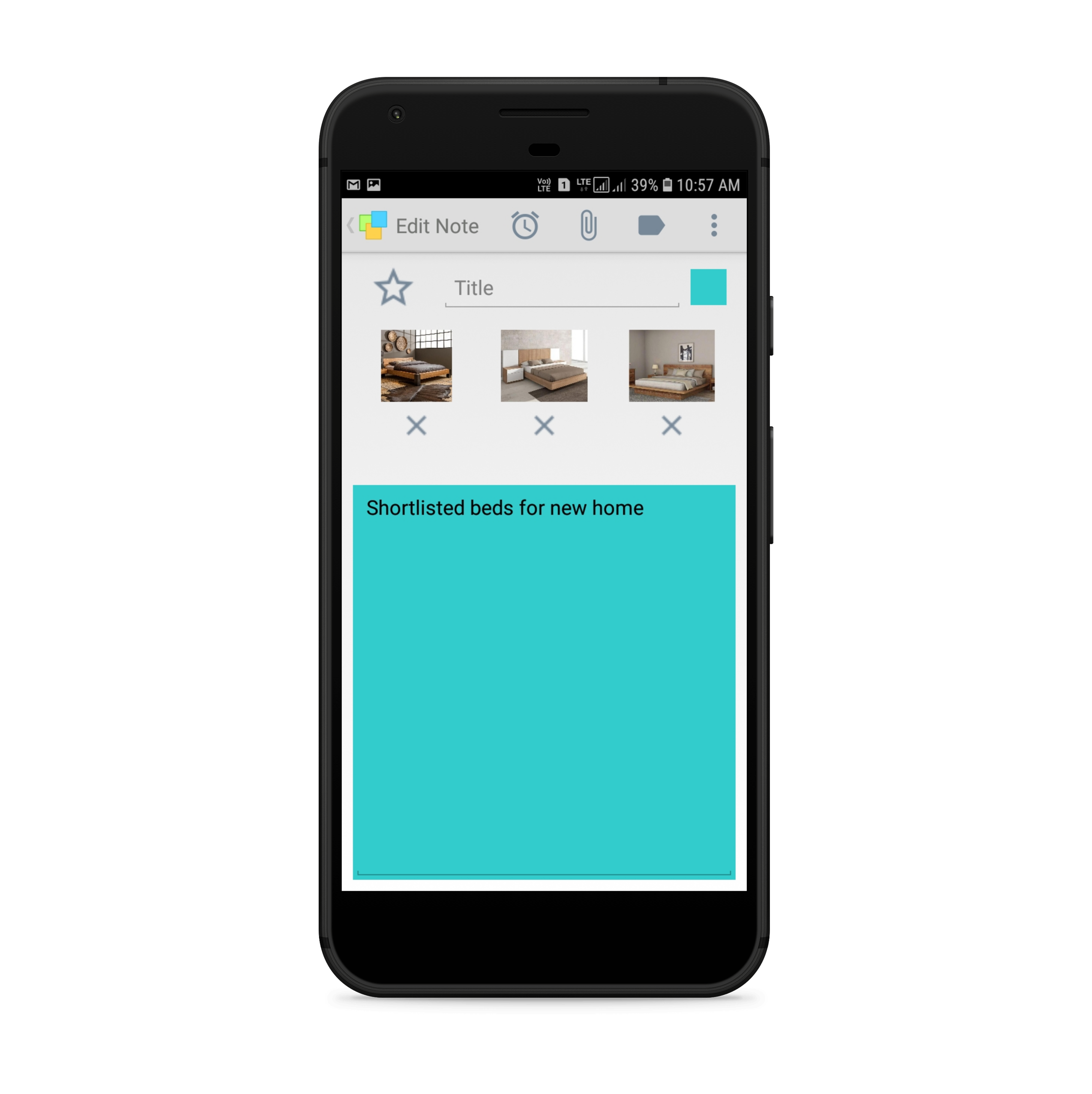 Insert and sync pictures
Notezilla makes sticky notes more useful by providing the ability to insert pictures/images inside them. They prove to be useful when researching & collecting data on a particular topic. Very refreshing!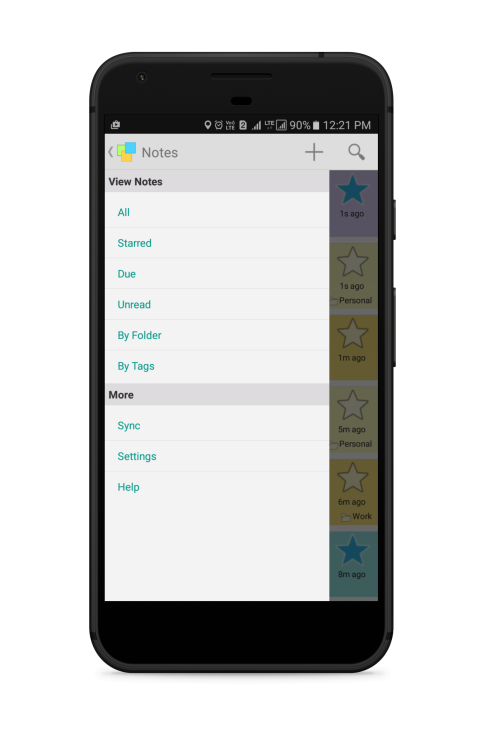 Main Menu
View notes with different filter options like tags, folders, starred notes, due notes, etc. Sync notes and access your notes from any other computer or a device like iPad, iPhone, etc.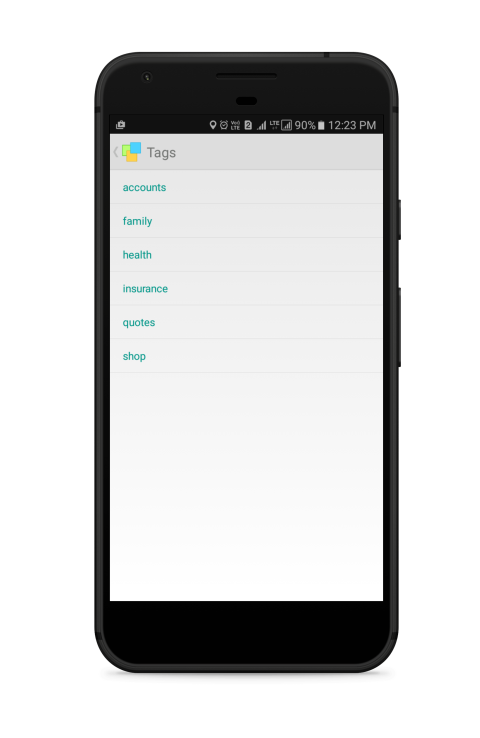 Tags
Tags are labels assigned to the notes. Tags help in grouping and locating notes quickly.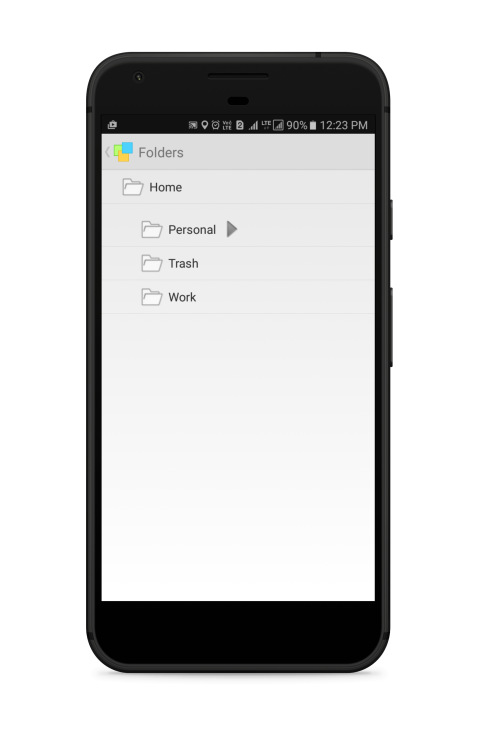 Folders
Organize notes using folders. Folders are nothing but memoboards in the Windows version of Notezilla.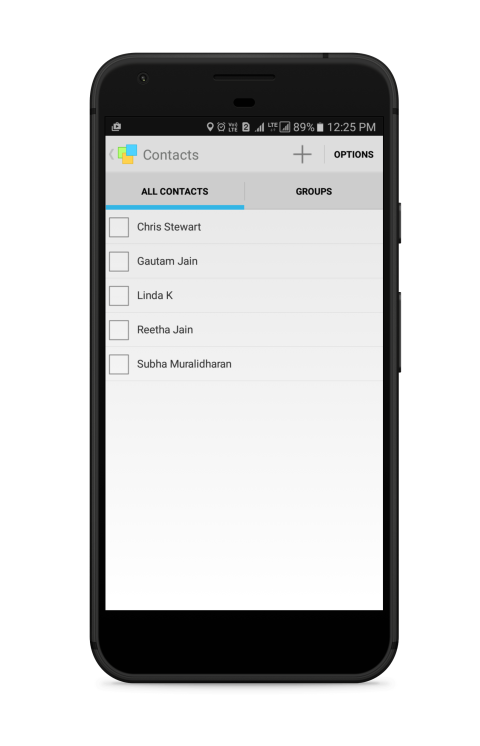 Contacts
Send notes & reminders to other contacts, right to their phone or on their Windows desktop. Your contact will receive it as a note if she is a Notezilla user; otherwise, she will receive it as an email.
Check out Notezilla's Android app.
We wish you the best.
Thanks :)