Today we released Notezilla 8.0.19 with some useful features. This post will cover most important features. You can read the revision history for list of all features added & bugs fixed.
This update is free for all registered users of Notezilla 8.0.
Here is what's added to the new update.
Sticky notes are automatically re-arranged on change of monitor display resolution
Notezilla 8.0 always remembered the position of sticky notes based on the display resolution. When the display resolution was changed, you would be required to restart Notezilla so that the desktop sticky notes re-position based on the new display resolution. From this update onwards, it is not necessary to restart Notezilla. It will automatically detect the change in display resolution and rearrange sticky notes accordingly.
So now, if you dock your laptop to a bigger display, you will see your sticky notes automatically arranged for your bigger screen.
Directly create sticky notes inside a specific memoboard instead of desktop
From this update onwards, you can create all sticky notes directly inside a memoboard instead of the Windows desktop. This way, you can avoid too many notes on the desktop. Once you create them inside the memoboard, you can selectively stick them to desktop if you wish.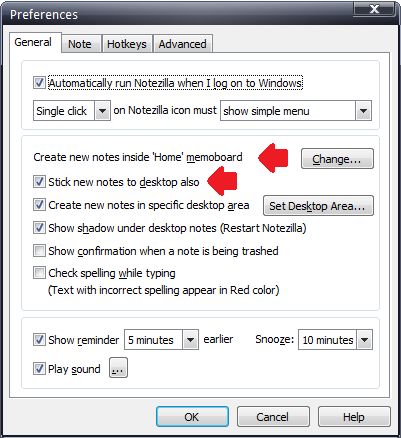 Stick incoming sticky notes directly to the desktop
When someone sends you a sticky note over network or Internet, you can have it stick directly to the desktop and also make it stay on top of other apps.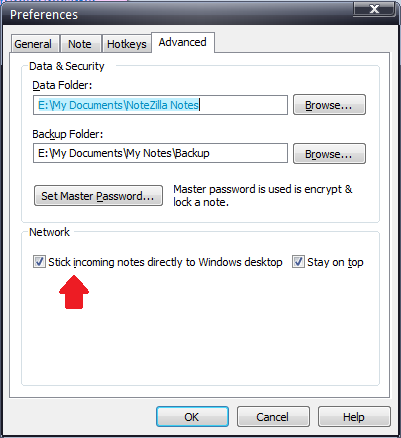 Show "Created" date on top of sticky notes instead of "Modified" date
You can now show the note created date instead of note modified date next to the title of the sticky note.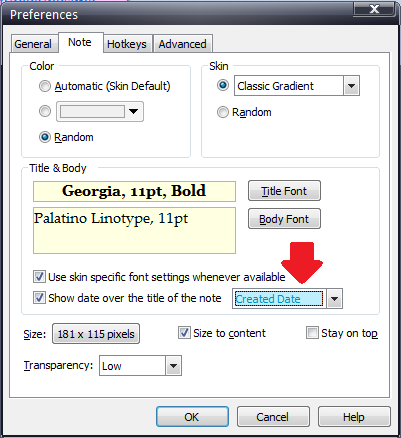 Attach a sticky note to similar websites/docs/apps
This feature already existed in earlier versions. But in this update, we have made it more apparent. We have added an option to 'Edit' the title of the window when attaching a sticky note to any website, document, or program. If you add an asterisk (*) at the end of the window title, for example, Project Mars*, then the sticky note will appear on all windows having title beginning with 'Project Mars.' Similarly, you can also add an asterisk (*) at the beginning of the window title, for example: *Project Mars. It will match all windows having title ending with 'Project Mars.' The sticky note will show up on all such windows.