Thanks a lot to all the users who emphasized on the importance of sticky note titles.
We just released Notezilla 8.0.14 with the title feature.
You can download it from here.
Watch a short video depicting this feature: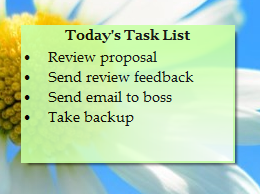 Also, due to the change in how sticky notes can be stuck to the desktop (from any memoboard) in Notezilla 8, we had removed the 'Show' & 'Hide' buttons from the Notes Browser. We will be bringing them back also in the next build.
Do keep sending in your questions & feedback. We are listening.
Thanks for all the support and the awesome reviews.