Taking backup of your Notezilla data was time consuming and involved a lot of steps earlier. Same was the case with restoring your data from the backup or cloud and if you wanted to delete your existing Notezilla data and start newly.
To make things easier and more convenient, we have introduced the Notezilla Troubleshooter.
What is the Notezilla Troubleshooter?
As the name goes, this Troubleshooter is the answer to your data backup, restore and cleanup worries. You can now perform all these three tasks at one single place, quickly and easily.
To access the Troubleshooter, just search for 'Notezilla Troubleshooter' in the Windows search bar.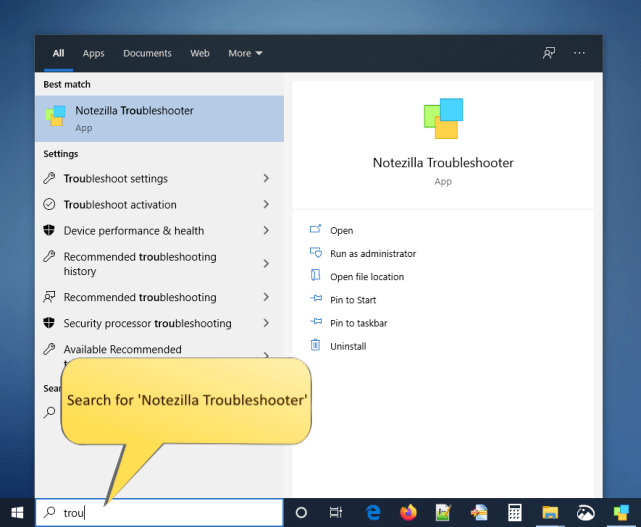 The following Window will appear: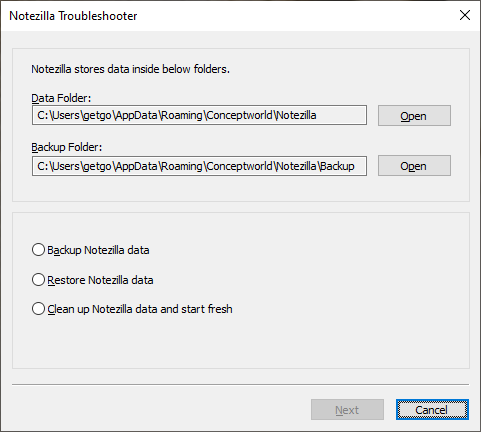 Backup Notezilla Data
You do not have to go through multiple steps of backup anymore. The troubleshooter will do it for you in just a few clicks!
Watch this short video that depicts this:
Restore data from backup
You can quickly restore Notezilla sticky notes data from the default folder or a custom folder (if you are using one).
This video will guide you:
Delete all Notezilla data and start fresh
Sometimes you would want to delete all your Notezilla data and run it as if newly installed. The troubleshooter will assist you in this too.
Well, we have a video for this too:
Notezilla Troubleshooter thus makes your task easier and you stay stress free.
Learn more about Notezilla. Download the free trial from here.
For more tutorial videos, check out this page.
Subscribe to our YouTube channel for interesting videos.
Check out our other cool products.
Have a good day!
Thanks for reading :)