Sometimes, when Notezilla doesn't start successfully, we advise our users to clean up the sticky notes data and try running it again as if newly installed. Or you might want to delete all the existing sticky notes data and download the data again from the cloud account.
We have always tried to make it easy and convenient to use Notezilla. With the latest update of Notezilla, cleaning up Notezilla data is very easy.
How? Using the Notezilla Troubleshooter!
P.S: If you are an existing user of Notezilla, you may skip this section and move ahead to the next section of this article.
What is Notezilla?
Notezilla is a professional, elegant & highly rated sticky notes app for Windows & Phones (Android, iOS, iPhone, iPad, Windows Phone, etc.). It can help you organize your life by keeping all the notes, tasks & reminders that you may need when-ever and where-ever you are.
With sticky notes, you hardly have to put effort to take notes, set reminders, etc. Just jot down & move on with your task at hand. Notezilla allows you to create attractive and realistic sticky notes to make the desktop look more colorful and beautiful.
It works smoothly on both phones & tablets.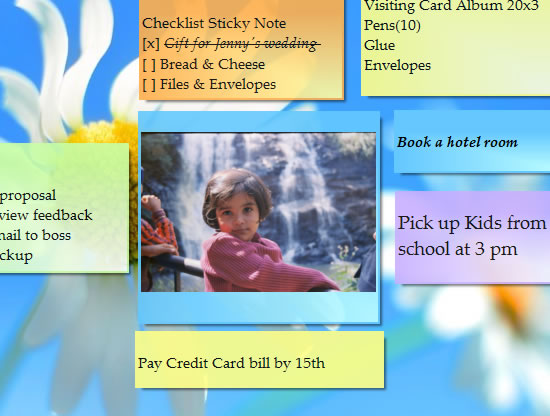 What is Notezilla Troubleshooter?
Just like every application has a troubleshooter to assist you with any issues, Notezilla Troubleshooter will assist you in taking backup of your notes data, restore this data from the backup, move data to a new PC and even delete all your existing notes data and start fresh.
This post will focus on deleting all of your Notezilla data .
Watch this short video for step by step guidance:
The following steps are to be followed:
Search for "Notezilla Troubleshooter" in the Windows search bar.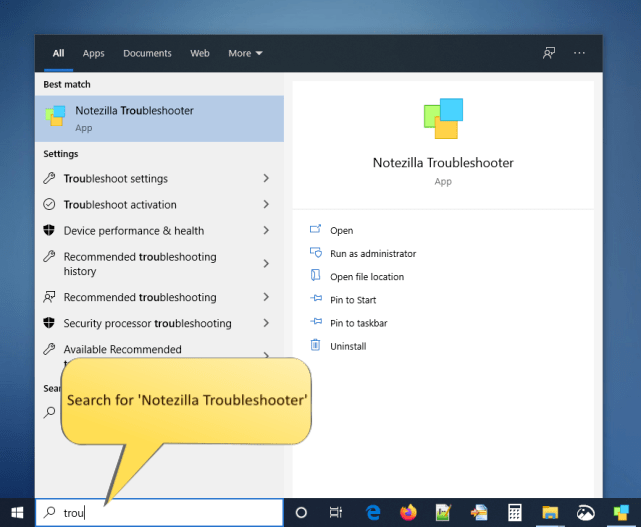 2. The following window will appear. Select the 'Clean up Notezilla Data and start fresh' option and click 'Next.'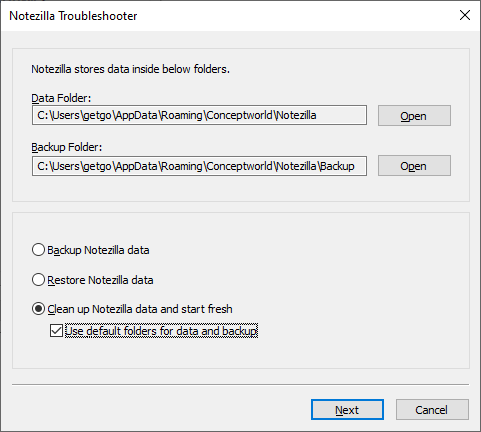 3. You will then be asked for confirmation to delete all data and start fresh. Click on 'Yes' to proceed.

4. All your existing data will erase immediately, and Notezilla will run fresh as if newly installed.
All this, in just a few clicks! You can then create a new account and start using Notezilla or sign-in to your existing account and download sticky notes back from the cloud.
Learn more about Notezilla. Download the free trial from here.
For more tutorial videos, check out this page.
Subscribe to our YouTube channel for interesting videos.
Check out our other cool products.
Have a good day!
Thanks for taking time to read :)