In today's world when data is power, losing data is a real nightmare. You may store your data in a really safe location and might even take regular backups, but, you can still lose data due to any untoward incident.
We understand how difficult it may be especially if you have a lot of data and confidential information in your Notezilla sticky notes app for Windows and Phones.
Therefore, to ensure that you do not lose your Notezilla data, we have the cloud sync feature for your sticky notes. Apart from this, we also have convenient ways to backup your data and restore it from backup.
This post will show you how to restore your Notezilla notes data from the default folder or a custom folder.
P.S: If you are an existing user of Notezilla, you may skip this section and move ahead to the next section of this article.
What is Notezilla?
Notezilla is a professional, elegant & highly rated sticky notes app for Windows & Phones (Android, iOS, iPhone, iPad, Windows Phone, etc.). It can help you organize your life by keeping all the notes, tasks & reminders that you may need when-ever and where-ever you are.
With sticky notes, you hardly have to put effort to take notes, set reminders, etc. Just jot down & move on with your task at hand. Notezilla allows you to create attractive and realistic sticky notes to make the desktop look more colorful and beautiful.
It works smoothly on both phones & tablets.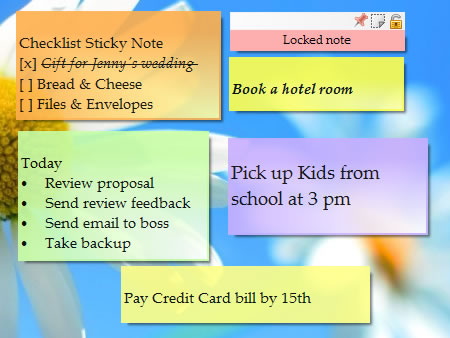 What is Notezilla Troubleshooter?
Just like every application has a troubleshooter to assist you with any issues, Notezilla Troubleshooter will assist you in taking backup of your sticky notes data, restore this data from the backup, move data to a new PC and even delete all your existing notes data and start fresh.
Before restoring notes from backup, you have to take a backup in the first place. You can check this article to learn how:
Restoring sticky notes using Troubleshooter
Check this short video on this feature:
Following are the steps to restore your notes from backup:
Search for "Notezilla Troubleshooter" in the Windows search bar.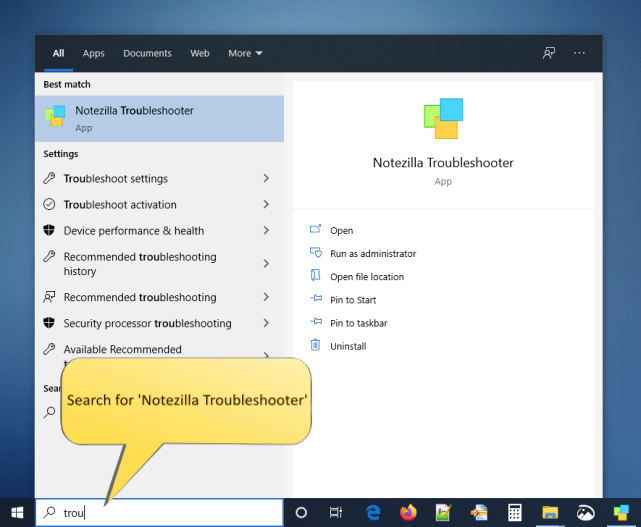 2. The following window will appear. Select the 'Restore Notezilla Data' option and click 'Next.'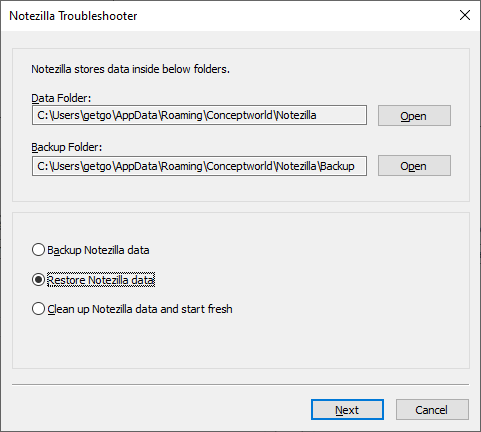 3. Choose the location and date set from which you want to restore the data.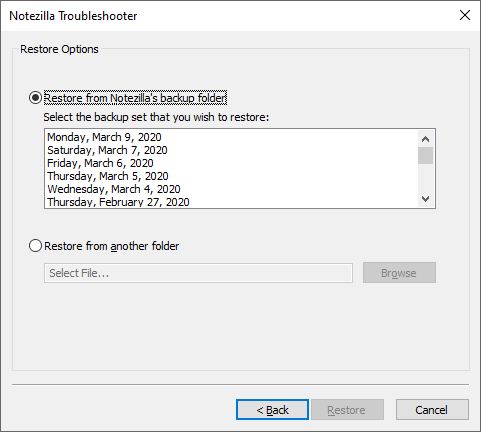 4. Your data will instantly be restored.
5. After restoration, you get the option to either keep the restored version of data or revert to the previous version.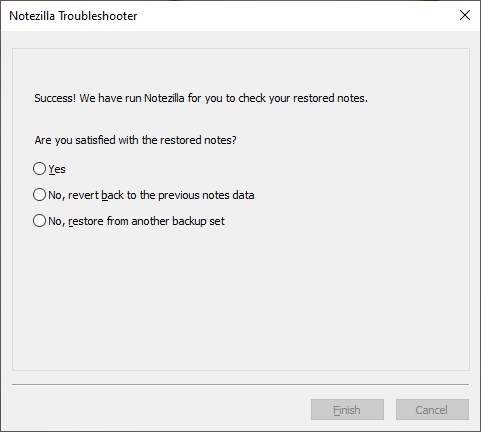 Restoring sticky notes data from backup is now really easy. The troubleshooter ensures you can get back your data quickly and without much efforts.
Learn more about Notezilla. Download the free trial from here.
For more tutorial videos, check out this page.
Subscribe to our YouTube channel for interesting videos.
Check out our other cool products.
Have a good day!
Thanks for reading :)