While writing down something, we often add a star next to the important points or information, which tells us what to focus on when you come back for reference.
This article is about one such app that lets you star sticky notes on your mobile phone. It is an important feature when working on multiple projects and for task management and is provided by Notezilla.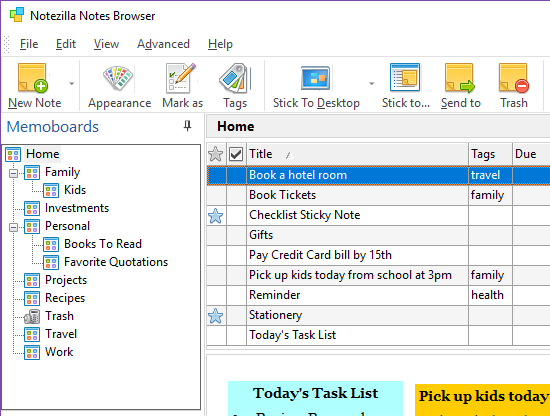 What is Notezilla?
Notezilla is a professional, elegant & highly rated sticky notes app for Windows & Phones (Android, iOS, iPhone, iPad, Windows Phone, etc.). It can help you organize your life by keeping all the notes, tasks & reminders that you may need when-ever and where-ever you are.
With sticky notes, you hardly have to put effort to take notes, set reminders, etc. Just jot down & move on with your task at hand. Notezilla allows you to create attractive and realistic sticky notes to make the desktop look more colorful and beautiful.
It works smoothly on both phones & tablets.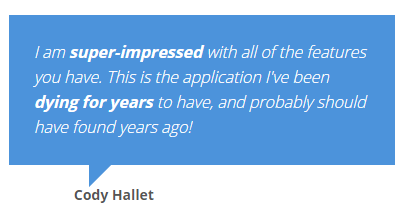 Above is a review from a user.
Read more reviews or leave a review here. Download it for free from the Play store.
Starring sticky notes
By adding a star to a sticky note, you are marking it as important. This feature will let you focus on your goals and remind you of your task every time you see the note.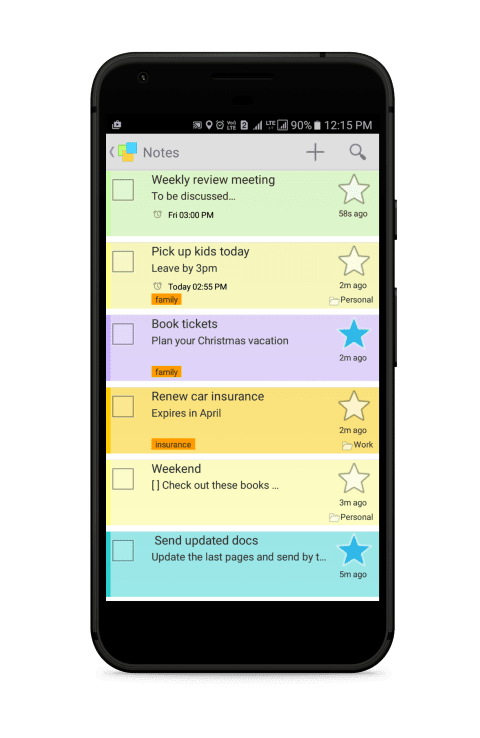 Starring a new note
After creating a note in the phone app and typing your content, click on the star symbol, which is right next to the title bar.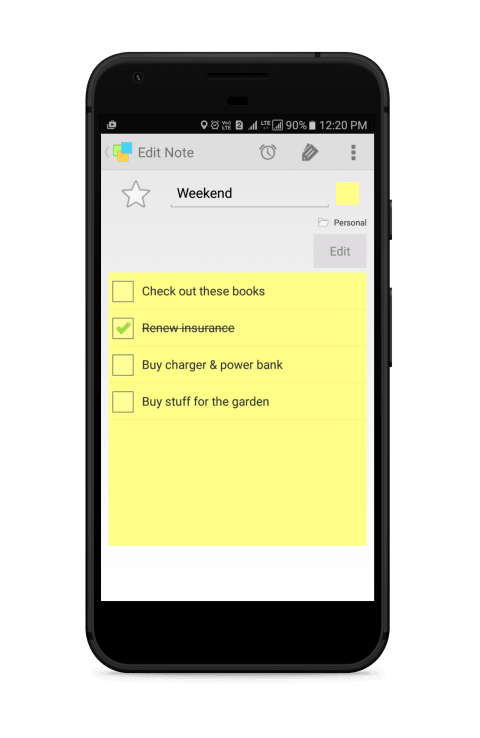 Staring existing note
You can star an existing note directly from the notes list. Just click on the star button located on the right side.
You can also view all the starred notes together as a single list. In the Notezilla main menu, select the option 'Starred' in the view notes bar. This way, you know which are the tasks that require your immediate attention.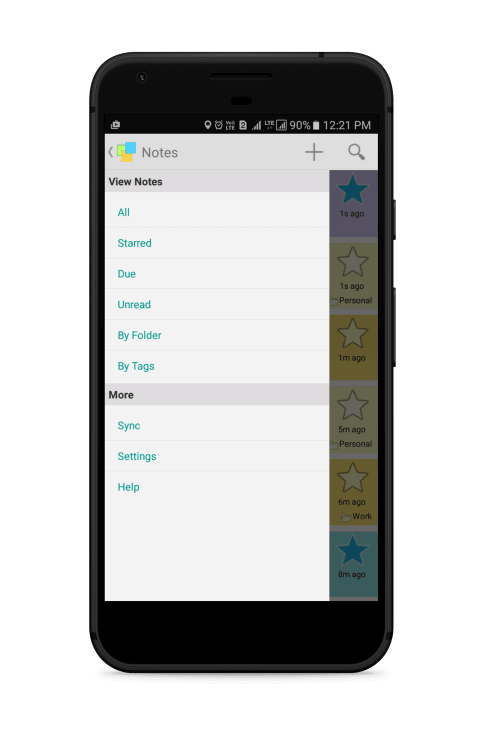 Notezilla thus is perfect for task management and Getting Things Done.
So how about giving it a try today. It's free and also perfectly boosts your productivity by saving your time and efforts!
The best part of Notezilla is that it can sync notes between your mobile and PC or laptop! Therefore, you have the exact notes at both places! Try the sync feature today! You will surely love it.
Download it from the Play Store or App Store today and sync all your sticky notes with the Windows version of Notezilla.
Learn more about Notezilla.
Subscribe to our YouTube channel for interesting videos.
Check out our other cool products.
Have a good day!
Thanks for being patient :)