Often, traders like to check different time-frames before taking position according to their favorite time-frame as it is very typical that the daily time-frame might show an up-trend, while the hourly time-frame can be showing a down-trend. Making notes on charts enables you to summarize vital information, focus your thoughts, and finally helps in taking the call regarding your trading transactions.
Most of the trading platforms do not allow the making of notes on the charts, even if they do, (in the form of annotations) long notes are not supported, for Ex: Metatrader 4 or MT5. Also, if you add a note to a chart, once you change the time-frames of the charts, the note disappears as it sticks to that particular Window itself. To access the note all the time-frames, we need to have several monitors or laptops or keep changing time-frames to & fro. Isn't it very frustrating? How about accessing a single sticky note on all different time-frames.
Yes, with Notezilla, you can add a sticky note to a chart and access it even when you change the time-frames of the charts. This is an indispensable feature that makes Notezilla so good and so useful for trading. In Notezilla, the sticky notes are always shown based on the title of the website. So, if you wish to stick a note on different time-frames, you would need to use the 'wildcard' method.
To match only a part of the window title, double click on any window title that is listed and prefix or suffix the title with the * wildcard. As per this, the sticky note will appear on all the different time-frames of the chart. This feature is handy as it helps you to get access to the right information at the right time automatically without any effort from your side.
See the image below for more clarity: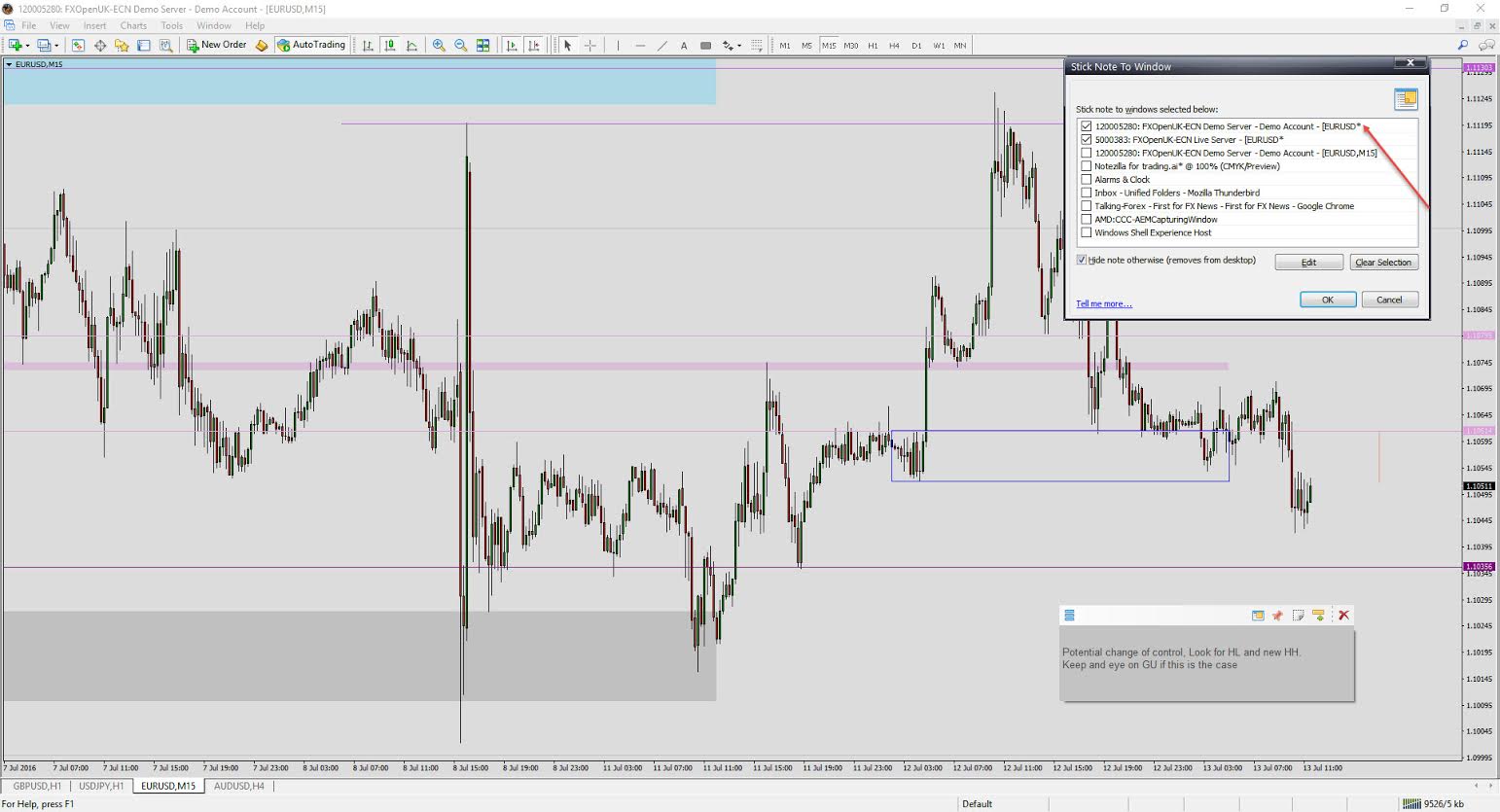 Here is a short video on how to attach notes to websites, documents, apps & folders on Windows PCs using Notezilla click here.
That's it. For more tutorial videos, check out this page.
Learn more about Notezilla sticky notes app for Windows, iPhones, Android etc. Download free trial.
Have a good day.
Thanks :)