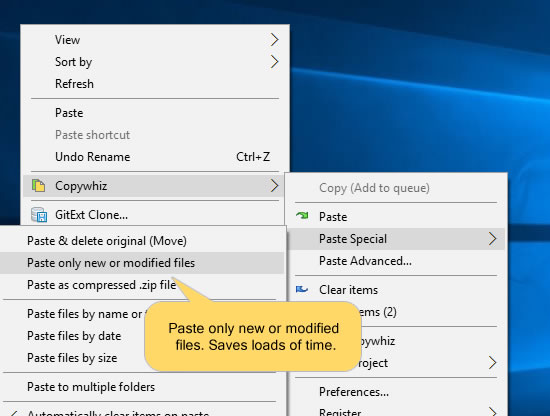 Many times we wish to share/upload only recently modified files, or backup only changed files to another drive or pick the latest music files from multiple folders.
Copywhiz lets you do all of these with just a few clicks right from File Explorer (Windows Explorer).
Copywhiz works from other popular file managers also such as Total Commander, xplorer2, Directory Opus, RecentX, XYPlorer & ExplorerXP.