Buy Copywhiz 6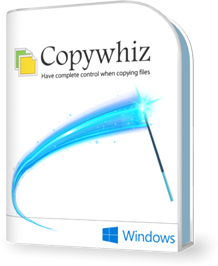 Copywhiz 6 for Windows
$49.95
Copywhiz Licensing Terms:
A single license can be used on up to 2 computers only (both used by the same user).
Minor updates are free for all. Major upgrades will be available at a discounted price.
You own a permanent license for this version.
You can transfer the license to another computer without paying for it again.
To buy licenses for multiple users, change the 'Quantity' in the order form.