This post will brief you on how to directly rename the file being copied when a file with the same name already exists in the destination folder. This can be magically done using the tool Copywhiz.
Getting an error pop up telling, "A file with the same name already exists" is common in your daily file copying process. Manually changing the name is OK when there are limited files. It is, however, not practical with a large number of files.
You should therefore try Copywhiz that lets you automatically rename the file being copied or the destination file. You can do this while the files are being copied or pre-configure it so that you are not interrupted.
What is Copywhiz?
Enhance your file-copy experience with Copywhiz as it lets you to have more flexibility & more control over the file copying and backup process. Here is how Copywhiz makes file copying a breeze:
Copy only new or modified files
Easily pick files by name, extension, folder etc from bunch of folders
Automatically organize files based on file attributes and metadata
Copy files to multiple folders/computers
Copy files from multiple folders and paste them at once
Sync files between source and destination
Pick files from multiple folders and compress in single .zip file
Schedule file backups
Several more hidden nuggets designed to make your file-copy task easier.
Steps to rename source file during file name conflict
When an error message pops up, click on the Advanced Settings option of Copywhiz.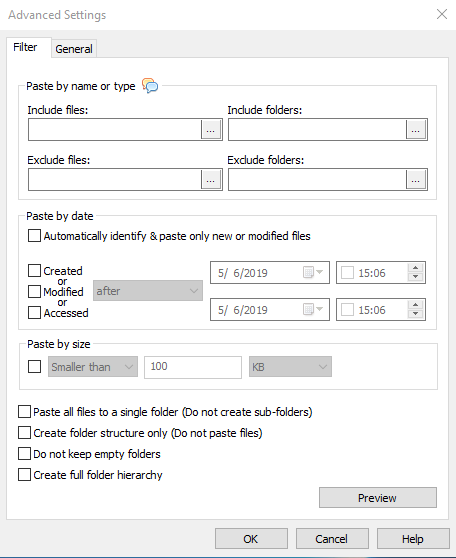 Click on the 'General' Tab which is next to the Filter Tab.
Under the File Replace options, select 'Rename Source file'.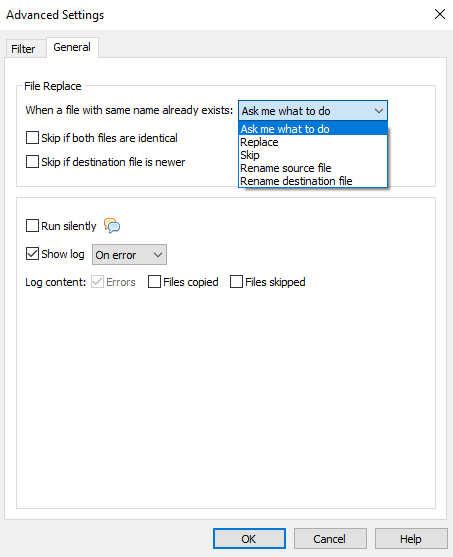 Click on OK and Paste Now.
This feature is a time saver and also very easy. File copying is no longer tiring all thanks to Copywhiz.
For more tutorial videos, check out this page.
Learn more about Copywhiz. Download the free trial from here.
Have a good day.
Thanks :)