As you may know, Notezilla lets you organize sticky notes inside folders called "memoboards". In the new version – Notezilla 9 for Windows, the sticky notes are arranged automatically when you move them around or when resizing the Notes Browser window.
This is extremely convenient because in the current version, often the sticky notes end up being cluttered and overlapped. The user had to arrange the notes manually each time.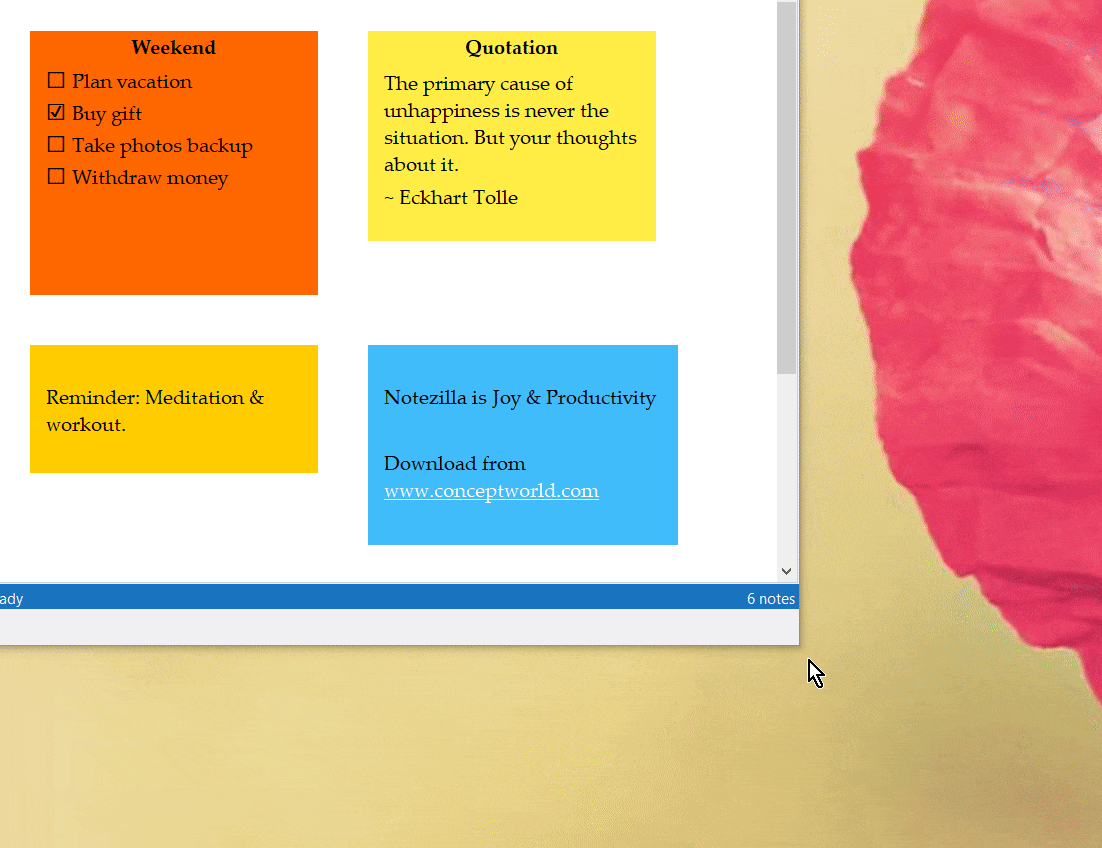 Thanks to all our customers who have been giving feedback on how to improve the product. Visit Notezilla product page.