Yet another most demanded feature from our customers. Ability to duplicate a sticky note quickly in the Windows version of Notezilla. Yes, you will get this feature in Notezilla 9 which we are going to launch by end of July.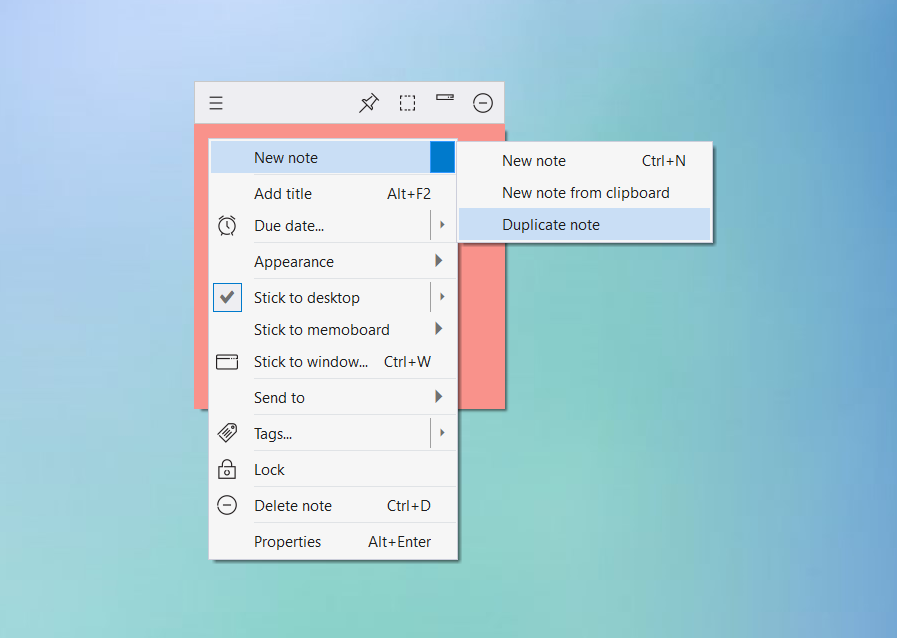 What more is new?
Quickly duplicate a sticky note from the note menu in Windows. Right click on the sticky note title to access this menu.
Create a new sticky note based on the text in the clipboard.
Create a new sticky note quickly from another sticky note.
Visit Notezilla product page. Leave your feedback below. Thanks.