Hello Friends!
This video will demonstrate some essential, useful Notezilla settings for the Windows app.
What is Notezilla?
Notezilla is a professional, elegant & highly rated sticky notes app for Windows & Phones (Android, iOS, iPhone, iPad, Windows Phone, etc.). It can help you organize your life by keeping all the notes, tasks & reminders that you may need when-ever and where-ever you are.
With sticky notes, you hardly have to put effort to take notes, set reminders, etc. Just jot down & move on with your task at hand. Notezilla allows you to create attractive and realistic sticky notes to make the desktop look more colorful and beautiful.
It works smoothly on both phones & tablets.
Check out Notezilla's homepage.
Watch this short video for more clarity:
For more tutorial videos, check out this page.
Transcription:
To change the settings of Notezilla, right-click on the Notezilla icon and select Preferences. In Preferences, you have various tabs, namely General tab, Note tab, Hotkeys tab, and Advanced tab.
General tab: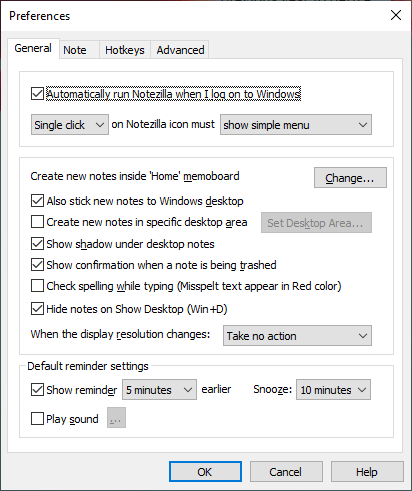 New notes can be created in specific desktop area. It is very useful while using multiple monitors. Configure the desktop area of the sticky notes by selecting Set Desktop Area.
Allows to configure how Notezilla should respond to a single/double click and what it should display accordingly.
Default advance reminder time, snooze duration and reminder sound can be configured here.
You can enable auto spell check here.
Note tab:
Allows you to configure default note color, skin, font, size etc.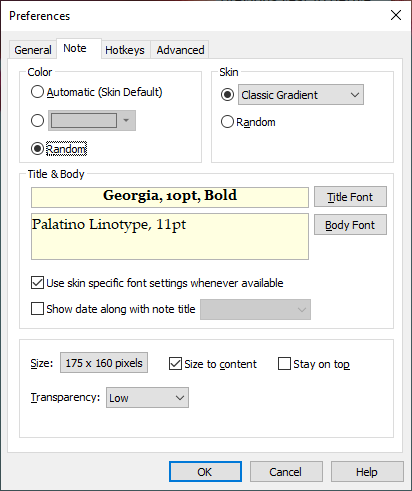 Size – Lets you to change the default sticky note size.
Size to content – Which enables/ disables automatic sticky note resizing.
Stay on top – Keeps sticky notes always on top of other apps.
Hotkeys tab: Create hotkeys for faster access to your sticky notes.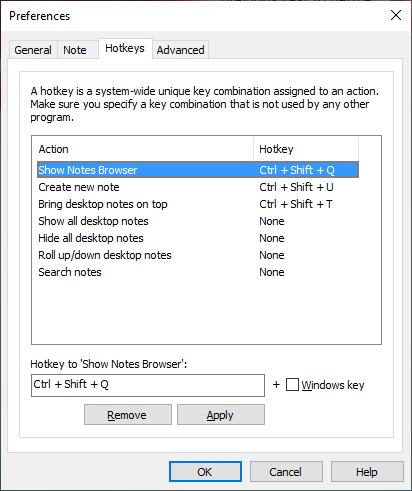 Advanced tab: Helps in maintaining your data and security.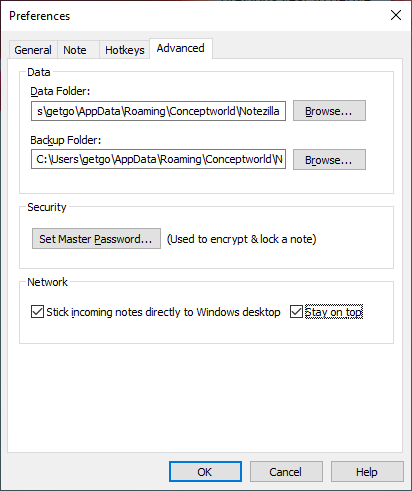 Data Folder – Displays the folder where Notezilla stores all its data. Choose the Browse button if you wish to change this location.
Backup Folder – Notezilla takes sticky notes backup, every time it launches. It keeps five backup copies of all its data in this folder. If you want to change this location, choose the Browse button and select the desired folder.
Set Master Password – You can set your master password to lock/unlock sticky notes and memoboards.
That's it in this video.
Learn more about Notezilla. Download the free trial from here.
Subscribe to our YouTube channel for interesting videos.
Check out our other cool products.
Have a good day!
Thanks for your time :)