As you know, Copywhiz gives you more control over file copying operations in Windows. You can selectively copy only the files that you want, such as copying only new or modified/changed files, copying files from several folders except for certain files, copying files by type, date, size, etc.
Here is a new feature that we discovered today in Copywhiz.
Thanks to our customer Garrett Goyette :)
Here is a small video depicting this feature:
Copying just the folder tree structure without the files inside those folders in 3 simple steps.
Here are the simple steps to achieve this.
1. Select files using Windows Explorer, right-click on them and choose Copywhiz->Copy from the menu as shown below :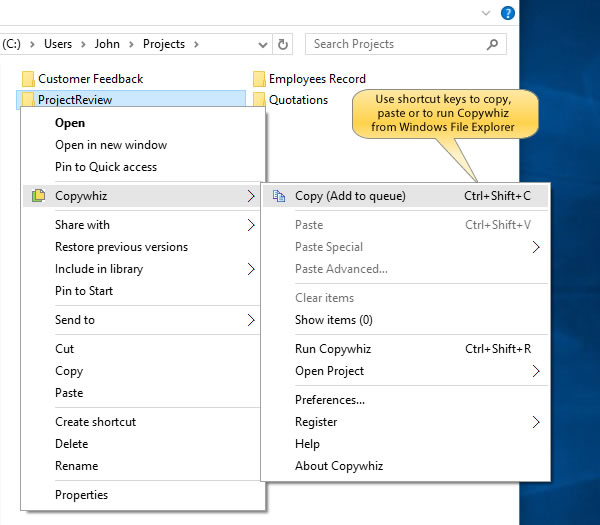 2. Go to the destination folder, right-click inside the folder and select Copywhiz–>Paste Advanced as shown below: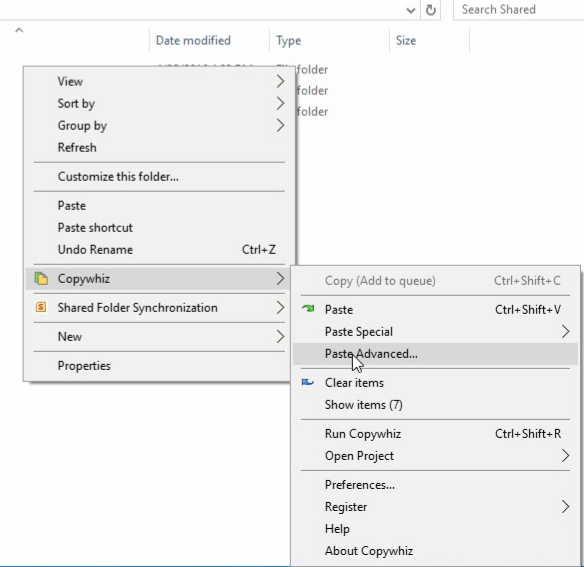 3. Copywhiz Window will open. Click on the 'Advanced Settings' button and select 'Create folder structure only (Do not paste files) as shown below and click on 'OK' and "Paste Now."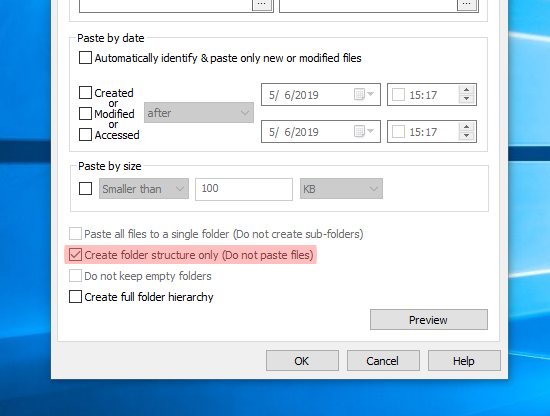 For tutorial videos, check out this page.
Subscribe to our YouTube channel for interesting videos.
Learn more about Copywhiz. Download the free trial from here.
Have a good day.
Thanks :)