Suppose you are copying a large number of files to an existing file set, how will you avoid replacing the existing files that are newer than the source files?
This post will help you on how to skip newer versions of files from being replaced when copying them.
Skipping newer files? Really?
You generally would have heard of skipping older files and copying only the newer ones.
But using Copywhiz you can even skip newer files (that exist in the destination folder) and keep only the original.
What is Copywhiz?
Enhance your file-copy experience with Copywhiz as it lets you to have more flexibility & more control over the file copying and backup process. Here is how Copywhiz makes file copying a breeze:
Copy only new or modified files
Easily pick files by name, extension, folder etc from bunch of folders
Automatically organize files based on file attributes and metadata
Copy files to multiple folders/computers
Copy files from multiple folders and paste them at once
Sync files between source and destination
Pick files from multiple folders and compress in single .zip file
Schedule file backups
Several more hidden nuggets designed to make your file-copy task easier.
Using Copywhiz
Select the files from the Source folder and right-click on it and choose Copywhiz–>Copy as shown below: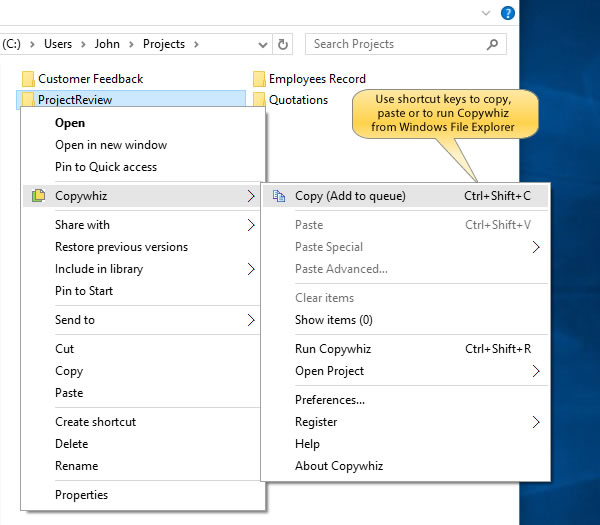 2. Right-click inside the destination folder where you wish to copy the files and select Copywhiz–>Paste Advanced: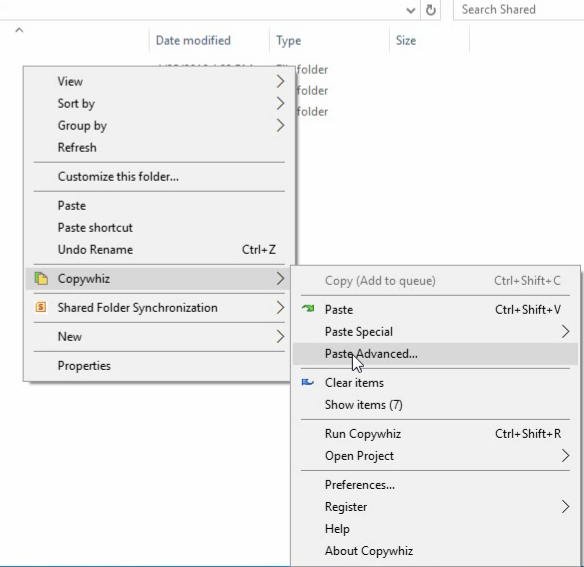 3. Click on 'General' settings tab which is next to the Filter option.
4. Under the File Replace options, select 'Skip if destination file is newer'. This option skips all those files that have been modified.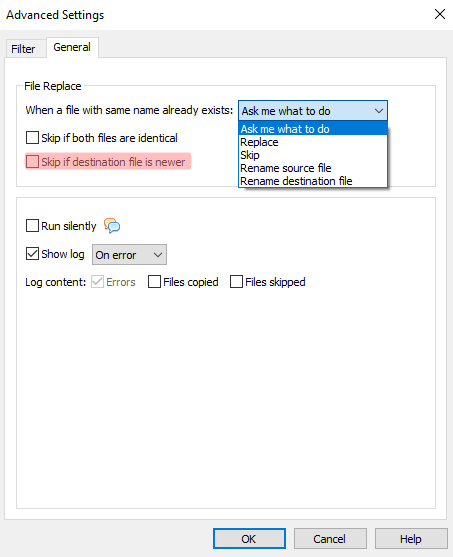 5. Click on 'OK' and 'Paste Now'
You would have never thought that something like this was even possible. But Copywhiz truly goes beyond your imagination!
For tutorial videos, check out this page.
Subscribe to our YouTube channel for interesting videos.
Learn more about Copywhiz. Download the free trial from here.
Have a good day.
Thanks for taking out time to read :)
Keep following for more such interesting articles.