Automatically rename existing files when copying files in Windows using Copywhiz.
Why rename files?
During your file copying process, you often get a pop up notifying that the file already exists in the destination. You are asked if you want to replace or skip or keep both the files. Copywhiz can automatically rename the destination files. Plus, you can also specify a rename suffix of your choice. This feature is useful to differentiate the older file with a newer file. You can suffix the file with terms like '_old' etc.
The advantage with Copywhiz is that you can pre-configure this setting so that such questions will not be asked in the middle of a file copying process.
What is Copywhiz?
Enhance your file-copy experience with Copywhiz as it lets you to have more flexibility & more control over the file copying and backup process. Here is how Copywhiz makes file copying a breeze:
Copy only new or modified files
Easily pick files by name, extension, folder etc from bunch of folders
Automatically organize files based on file attributes and metadata
Copy files to multiple folders/computers
Copy files from multiple folders and paste them at once
Sync files between source and destination
Pick files from multiple folders and compress in single .zip file
Schedule file backups
Several more hidden nuggets designed to make your file-copy task easier.
Using Copywhiz
You can watch this short video to get an insight into the feature:
From the Copywhiz main window, click on the 'Advanced Settings' button.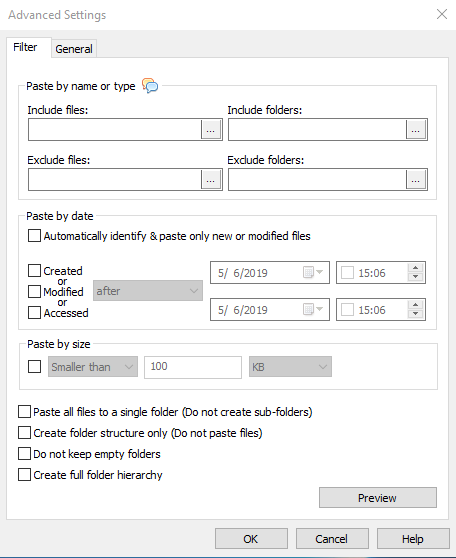 2. Click on the 'General' settings tab which is next to the Filter option.
3. Under the File Replace options, select 'Rename Destination file'.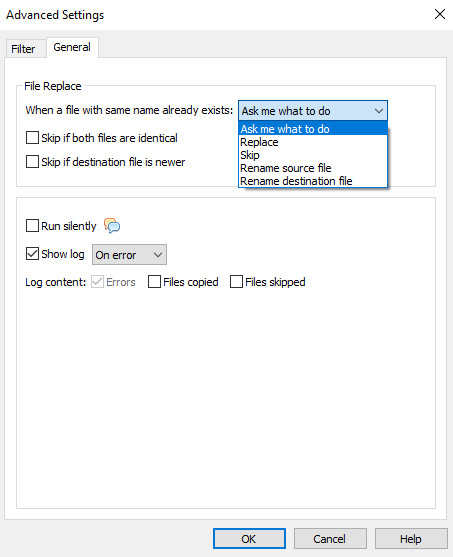 4. Click on 'OK' and 'Paste Now'.
Conclusion
This is free from any complications. Your manual efforts are saved to a great extent and are a total time saver. It is easy to use even for a person trying it out the first time. This option is also available in the "File Replace Window."
For tutorial videos, check out this page.
Subscribe to our YouTube channel for more such interesting videos.
Learn more about Copywhiz. Download the free trial from here.
Have a good day.
Thanks for staying with us :)
If you found this post useful, do share it.