With Notezilla, you can stick notes to documents, websites, folders, programs or any other window.
You have the right information at the right time automatically, without any effort from your side. This is because the sticky notes will pop up automatically whenever you access that particular document, web page, folder, program, etc.
This article will specifically talk about sticking notes to web pages.
You would have frequently heard and seen people using sticky notes on their desktop to organize their tasks better. This practice is beneficial to keep track of things. You would have also seen them make notes for certain websites they frequently visit like shopping websites, bank websites, etc. But you would never have seen them pinning notes to sites to access the sticky note too along with the webpage.
How would you do that? Simple, using the Notezilla sticky notes app for Windows & Phones (Android, iOS, iPhone, iPad, Windows Phone etc.).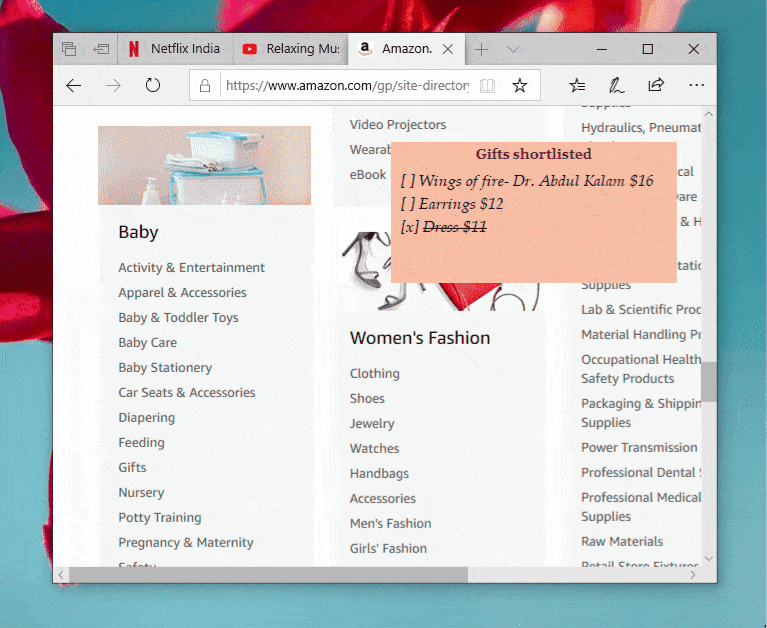 Watch a short video that shows how you can do this:
The shortest way to pin a sticky note to any window (website, doc, folder, program, etc.) is to press Ctrl+Shift+W from within the sticky note. The note will stick immediately to the active window.
To stick a note to a particular website:
Open a website. Let's take amazon.com as an example: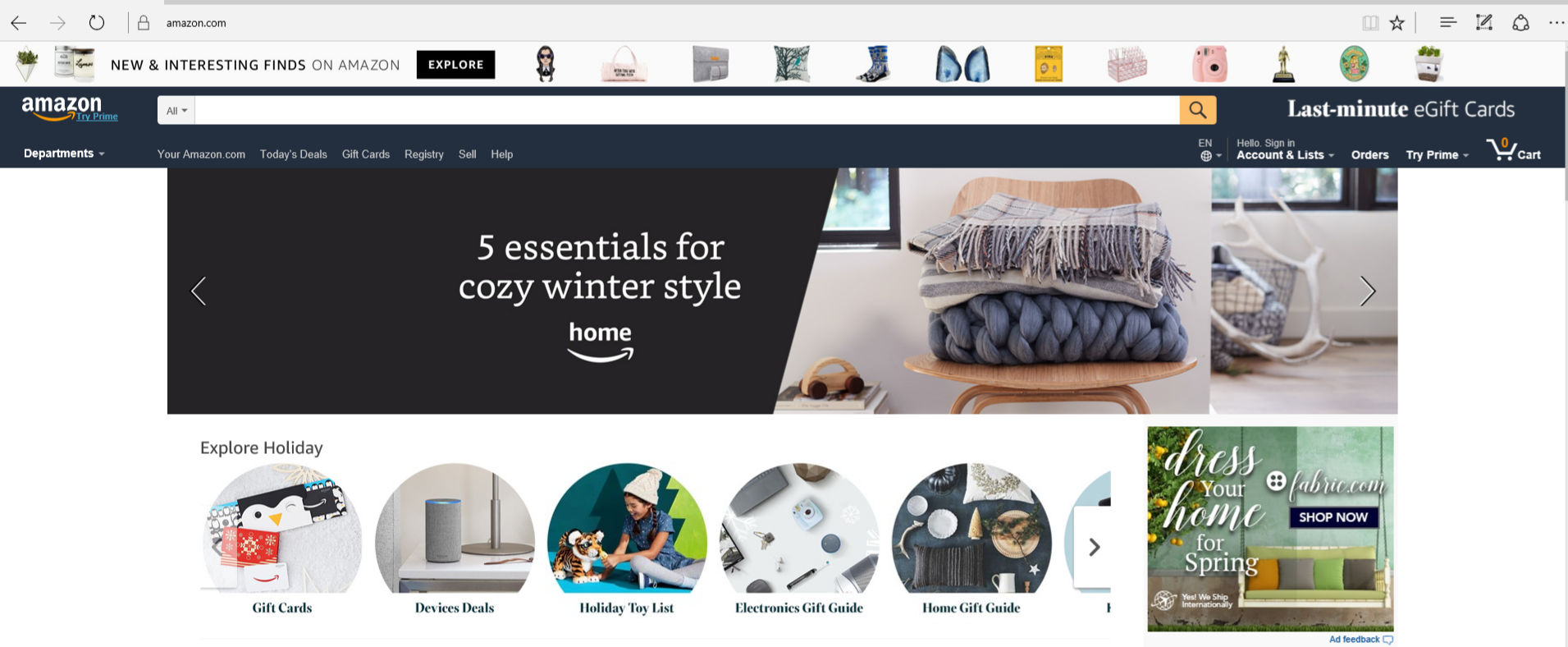 Choose 'New Note' by clicking on the Notezilla icon in the task bar and write your note.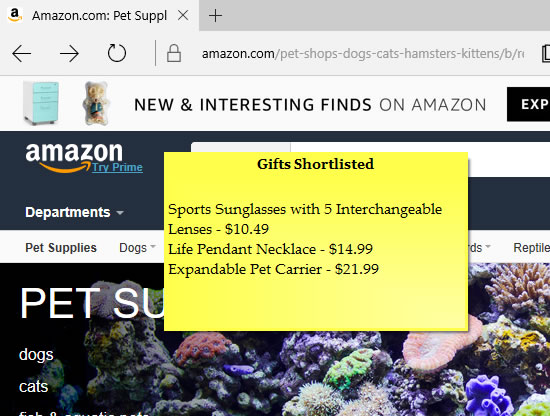 Click on the top-left button (Note Menu button) of the sticky note and choose 'Stick to Window' from the note menu list.
A dialog box appears with the list of all the programs running on your system.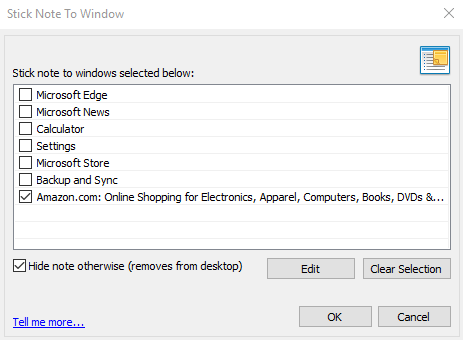 Choose the website where you want to stick the note.
The 'Hide note otherwise' option will hide the sticky note automatically if you are not on that particular website.
Now press OK.
Time to use the wildcard!
Notezilla uses the title of the window to show or hide a particular sticky note. Sometimes, you may want to stick a note to documents of a similar kind. In such cases, you would need to use the 'wildcard' method.
To match only a part of the window title, double click on any window title that is listed (shown in the picture below) and prefix or suffix the title with the * wildcard.
Ex: If you add * at the end of the website title amazon.com*, then the sticky note will appear on all windows having the title beginning with 'amazon.com.'
Similarly, you can also add * at the beginning of the window title, *amazon.com. This will match all windows having their titles ending with 'amazon.com'.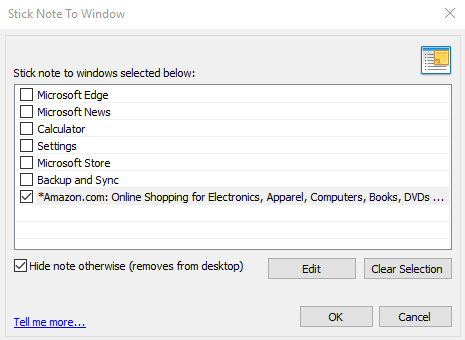 This is because the sticky notes are always shown based on the title of the website.
For more tutorial videos, check out this page.
Subscribe to our YouTube channel for interesting videos.
Check out our other cool products.
Have a good day!
Thanks :)