We will be launching Notezilla 9 for Windows by end of this month. Here is the next sneak peek feature – The new Notes Browser with modern UI and better spacing.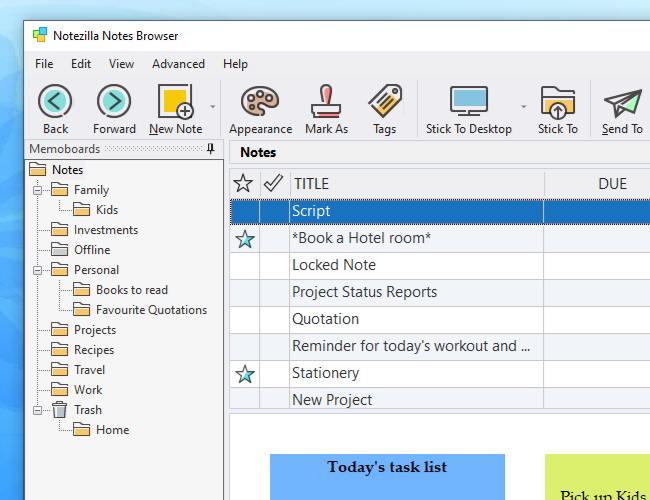 From the picture:
Back and forward buttons to quick navigate to recently accessed sticky notes.
Better UI, text spacing, margins and larger font.
Guess what is that Offline memoboard? That's a suspense :o)
Stay tuned! Don't forget to add your feedback below. Also visit Notezilla product page to learn more.