Keeping things clean and organized lets us work peacefully, find content with our job, and improves concentration. The same applies to our sticky notes. We believe that organized notes are equal to organized work.
So here is an app that will let you keep sticky notes on your iPad/iPhone well organized in separate folders and also provide you additional features like tagging & starring, reminders, sharing, sync etc. That amazing app is Notezilla.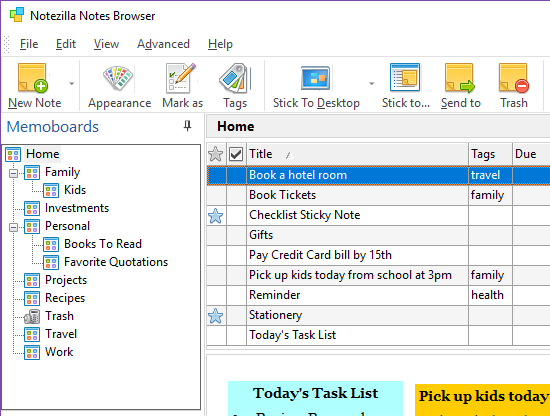 What is Notezilla?
Notezilla is a professional, elegant & highly rated sticky notes app for Windows & Phones (Android, iOS, iPhone, iPad, Windows Phone, etc.). It can help you organize your life by keeping all the notes, tasks & reminders that you may need when-ever and where-ever you are.
With sticky notes, you hardly have to put effort to take notes, set reminders, etc. Just jot down & move on with your task at hand. Notezilla allows you to create attractive and realistic sticky notes to make the desktop look more colorful and beautiful.
It works smoothly on both phones & tablets.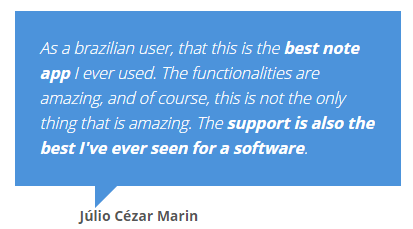 Here is a review from a Notezilla user.
Read more reviews or leave a review here. Download it for free today from the App Store.
Notezilla memoboards
Memoboards are folders in which you can store your sticky notes. This way, your notes are organized or sorted in one single place. It also becomes easy to edit them. Add reminders, tag notes, star the important notes, and trash or recover notes from the trash and lots more.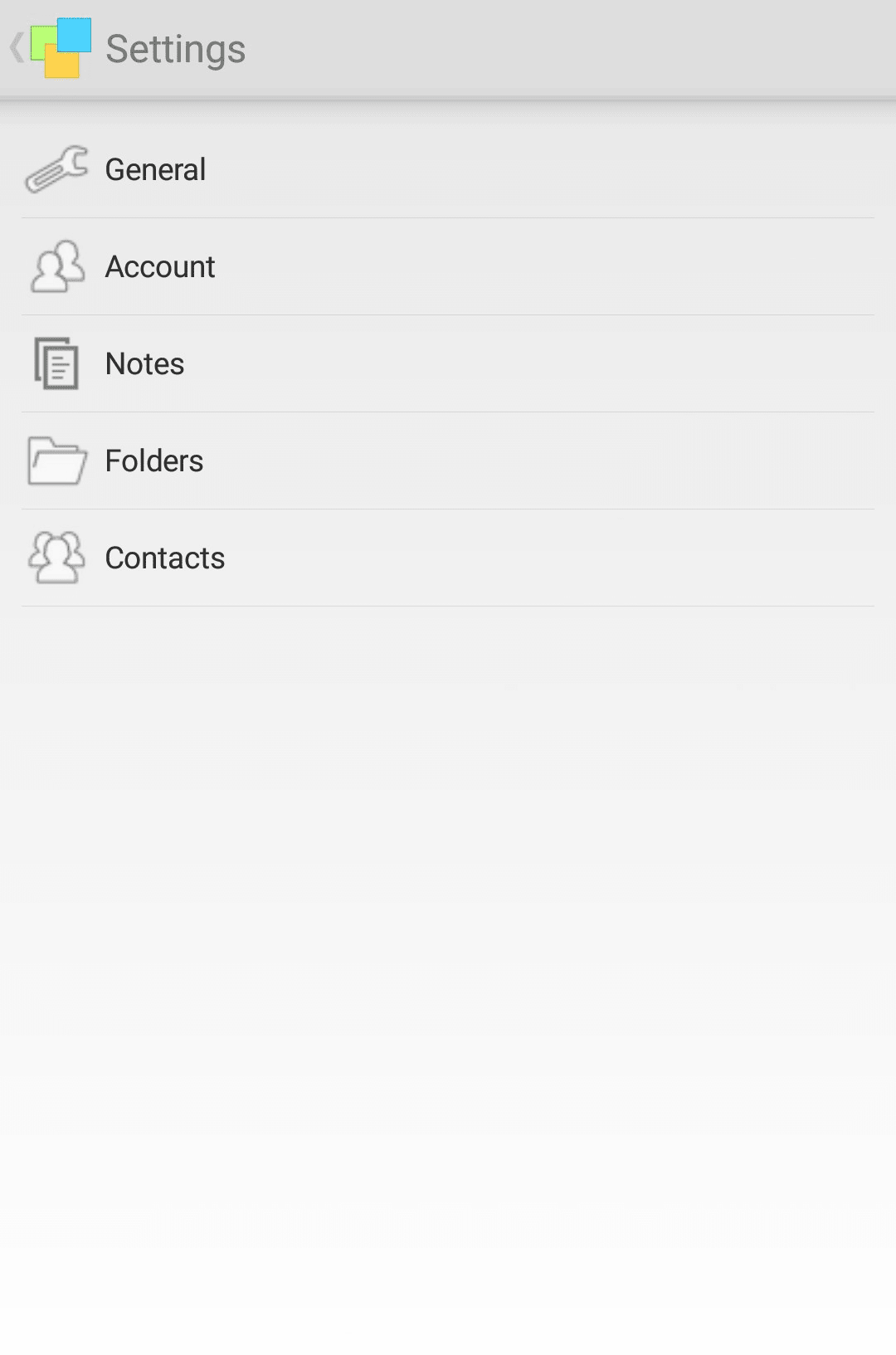 Searching notes is a breeze with Notezilla. Just search notes based on memoboards or filters.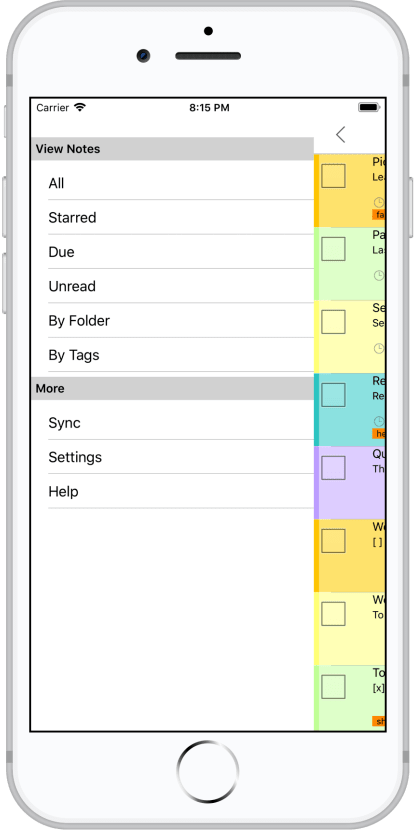 Filters allow you to view notes of a similar type together as a list. There are several filters available. The "All" filter shows all the Notezilla notes you have. The "Starred" filter shows all the notes you have starred. The "Unread" filter displays all the unopened sticky notes received from your contacts, and the "Due" filter lists down all sticky notes you have added reminder alarms to.
The app also has the option to view the notes based on the memoboard they are in, instead of using filters. Select the option 'By folder' in the main navigation menu, and all your memoboards will be listed.
Creating memoboards
To create a new memoboard, open the 'Folders' tab in the main menu. Clicking on the + plus sign on top will give you the option to create a new memoboard.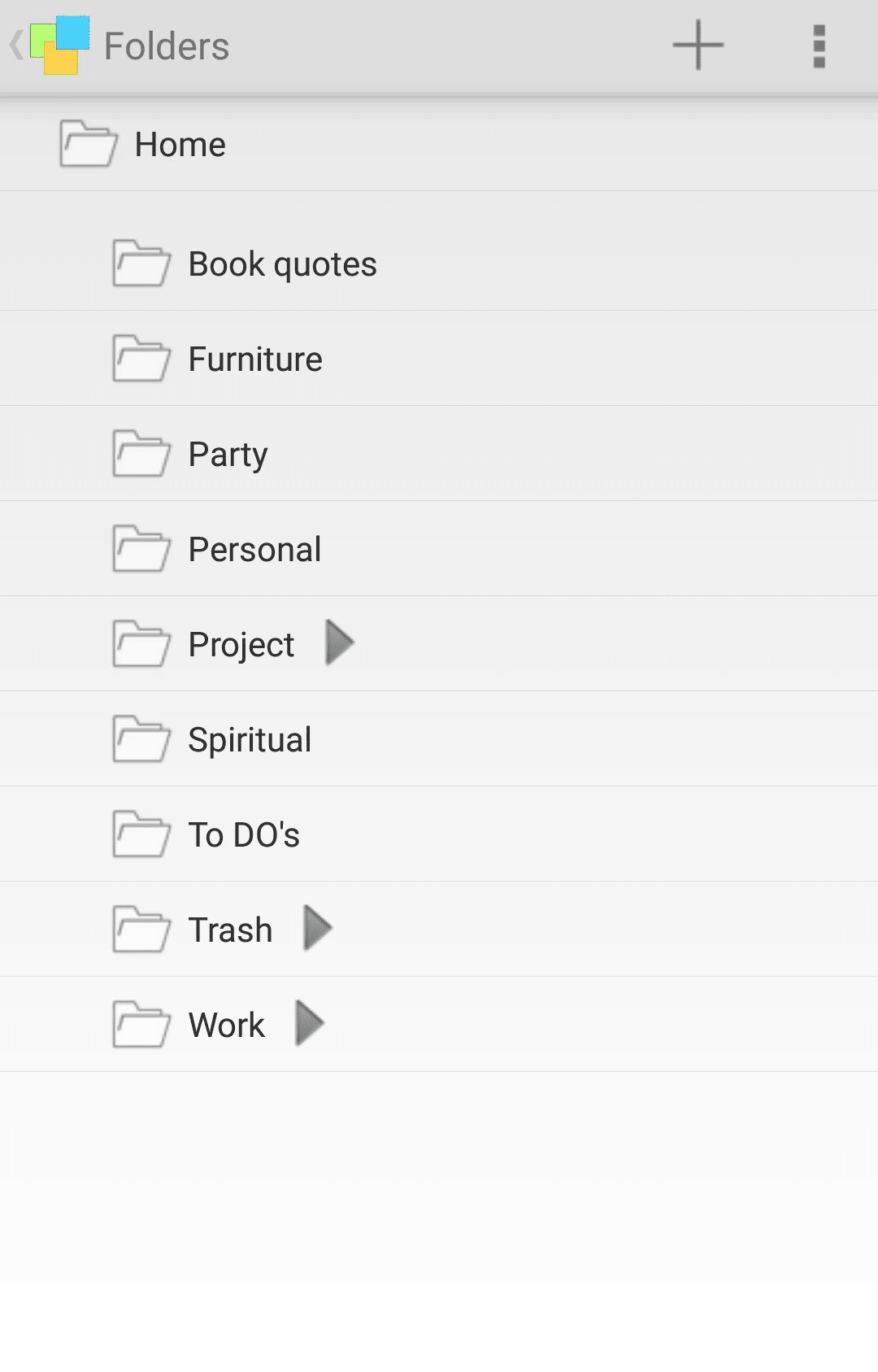 You also have other folder options which you can find by long-pressing on a particular folder. Options include deleting the folder, moving this folder inside another folder, renaming it, etc.
Download it from the Play Store or App Store today and sync all your sticky notes with the Windows version of Notezilla.
The best part of Notezilla is that it can sync notes between your mobile and PC or laptop! Therefore, you have the exact notes at both places! Try the sync feature today!
Learn more about Notezilla.
Subscribe to our YouTube channel for interesting videos.
Check out our other cool products.
Have a good day!
Thanks :)