In Notezilla 9 (the Windows version of our sticky notes app) you can temporarily disable the reminder pop up messages using the "Do not disturb" feature. The reminders that you set on sticky notes will not show up for the duration you set.
This feature is useful especially when you are in a meeting or presenting something from your PC/laptop.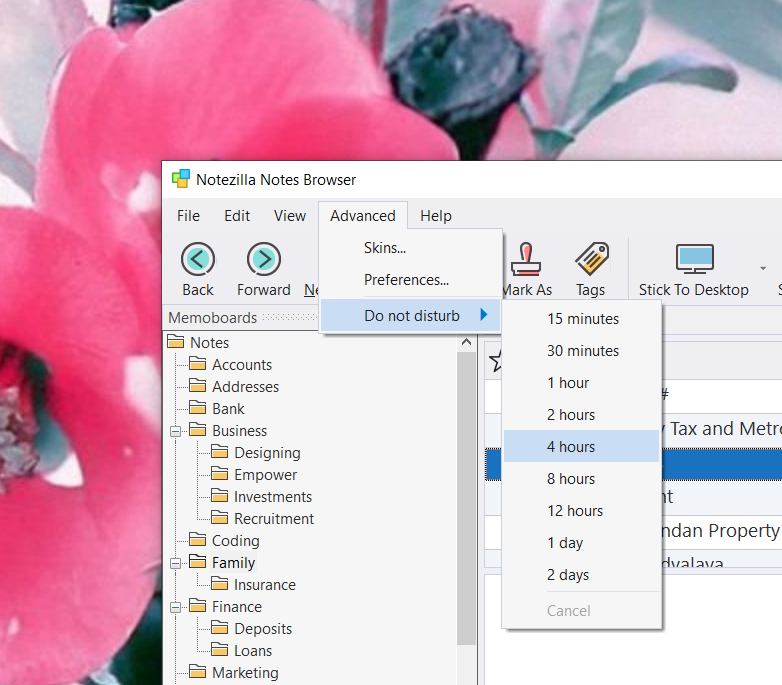 Explore other Notezilla features. Do leave your feedback in the below comments section. It will help us to improve the product. Thanks.