This post will tell you how you can easily navigate from one Notezilla sticky note to another in Windows using the keyboard.
You may have created a lot of sticky notes on your desktop. If you want to look for something in one of the sticky notes or edit the sticky note, you cannot click on each sticky note with the cursor to look for your sticky note. This will consume a lot of time and efforts. Also the sticky notes might all be cluttered and overlapped on each other. Using your keyboard to navigate between notes is thus the best option.
Press the "Ctrl+Tab" key and the sticky note will be selected. Keep pressing it and the bar will keep moving to the next sticky note. This way you can quickly jump from one sticky note to another until you find your required sticky note. You can do the same in your Notes Browser too.
TIP: Since the notes might all be cluttered, you can first arrange the notes and then navigate. Just right click on the Notezilla icon. Select "Desktop notes -> Arrange notes…" .
The notes will be instantly arranged in an orderly manner.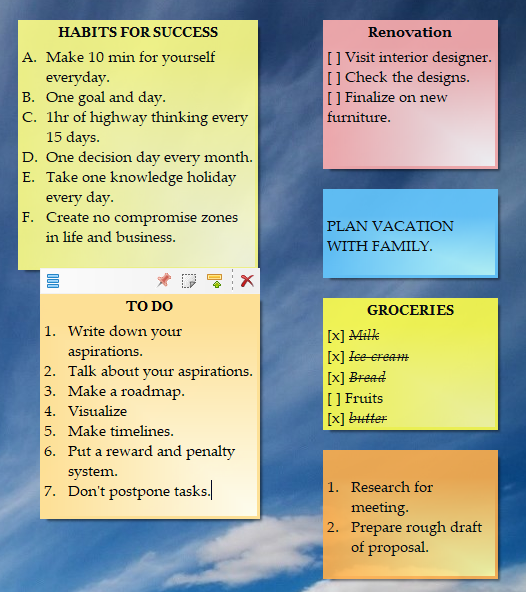 For more tutorial videos, check out this page.
Download Notezilla today for free.
Thank you for reading.