Notezilla lets you stick Post-It® like sticky notes to web pages, documents, folders in Windows Explorer or any app window.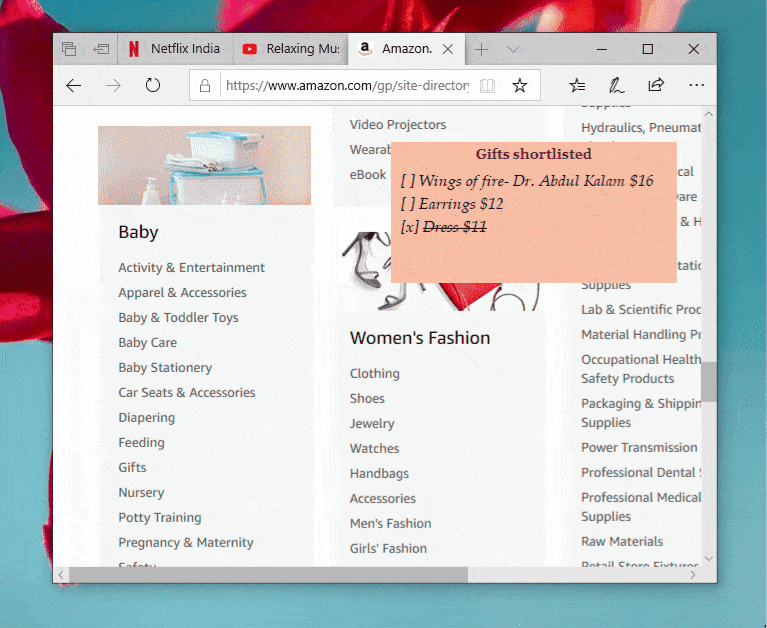 Sticking a sticky note to a single web page is pretty straight forward in Notezilla. However, sometimes you may want to have the sticky note always visible for all pages of a website.
Example: You may be researching multiple products sold on a website, like eBay, Amazon, etc.
Watch this short video that describes this feature:
For more tutorial videos, check out this page.
Notezilla shows & hides a sticky note based on the title of any window (Internet Browser, Windows Explorer, or any program window). When associating a window with a sticky note, you can edit the window title & add wildcard asterisk (*) before the window title, after the window title, or on both sides of the title.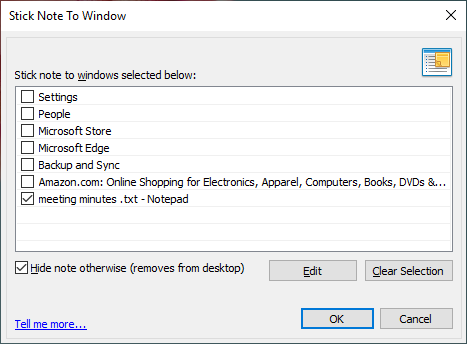 To edit a window title, double click on it & add asterisks as per your requirements.
As shown in the above picture, the sticky note will stick to all pages of the Amazon.com website.
Subscribe to our YouTube channel for interesting videos.
Thanks for reading till the end :)
Keep following for more articles.