---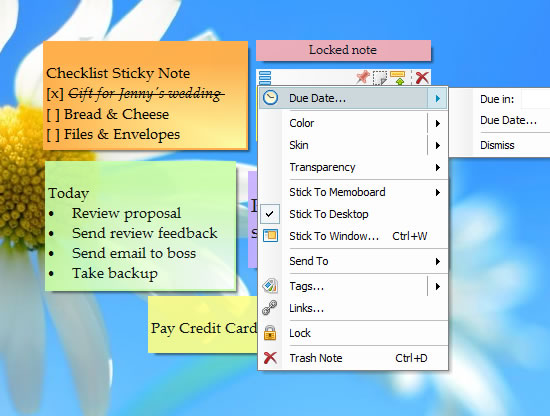 Sticky notes with reminder alarms & more
Sticky notes without a reminders do not help much. Notezilla, lets you set a reminder alarm to a sticky note. Reminders ensure that you don't miss any important task or appointment. This helps in completing your tasks on time.
Notezilla's recurring reminder option will cover any kind of reminder you may need throughout the year. Daily, weekly, specific week days, first Sunday of the month, last Friday of the month etc.
With Notezilla, you can also run a program automatically at specific time.
You can attach related files & folders to a sticky note for quicker access. Other features include printing a sticky note, pinning it to let it stay always on top, rolling up or hiding it to save some desktop space.