RecentX Launcher lets you quickly open any document, folder, app or bookmark in just 3 steps and in less than 3 seconds.

You do not have to waste time finding scattered files, navigating through deep folders, program menus, accessing cluttered desktop shortcuts, unorganized bookmarks & slow network paths.
Highlights
---
Saves a lot of time

Instantly launch any file, document, folder, app, web history or bookmark using very few keystrokes.

Avoids outdated ways of accessing folders

Avoids tedious folder navigation. No need to access deep folder trees & sub-menus in order to launch any document, folder, program or website. Just type & go!

Made even more easier

Assign tags to files & folders. Group them based on projects. Access them in a single click.

Whole computer on your Windows desktop

Traditionally, one would keep only essential files on Windows desktop for faster access. But with RecentX Launcher, accessing any file, any level deep is equally fast.

There is nothing to learn

RecentX Launcher is simple & works out of the box. You don't need to configure your favorite files or folders. Just install & see it working.
Shows you what is best

Automatically gets the files and folders that are more important to you. Items that are recently & frequently accessed are shown before other trivial items. Makes launching easier.

Quickie file manager

Perform frequent file operations such as copy, move, delete, rename without launching a file manager such a Windows Explorer.

One stop for all your bookmarks

Get fast access to bookmarks & history from Mozilla Firefox, Internet Exporer, Google Chrome & Opera.

Access remote folders like local

Automatically lists the network folders that you access. Launching a network folder any level deep takes less than 3 seconds.

Does more than just launching

Find any file or folder on your computer in less than 3 seconds, attach a file to email using drag & drop, use Windows Explorer plug-ins from RecentX Launcher.
Download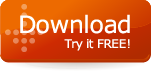 Try RecentX for Free
RecentX runs on
Windows 7
Windows Vista
Windows XP
(Both 32 bit & 64 bit)
Testimonials
This is an exceptionally useful little application. A "must have" application
Just installed latest RecentX and it blew me through the ceiling!! You guys really maxed out on this. It is amazing.
It really is addictive, and a great timesaver as well!
I consider RecentX to be one of the top ten applications I have used in 25 years of computing
Worth every penny! Online demos sold me--and I'm still a believer
I have both NoteZilla and RecentX. Nothing but classy programs from this company
I can't imagine working without it. It saves me several minutes every workday, and FAR MORE in LOWERED FRUSTRATION - I can find WHAT I NEED WHEN I NEED IT! RecentX ROCKS!!!
It is quickly becoming one of my favorite programs, right up there with Clipmate and Treepad!
Excellent design, stable, professionally executed
I grow to use and love this program more and more! You guys are awesome!
What is special about RecentX Launcher?
Zero navigation. Zero configuration.

Traditional computing teaches us to open several folders before opening a file. It teaches us dig in to menus before launching a program or bookmark. But all this is pointless effort.

With RecentX Launcher, any file, folder, program or bookmark is equidistant from us. Meaning, it takes the same amount of time to launch any item irrespective of where it is. Zero navigation. Zero configuration. This innovation brings a new life to computing. It saves a lot of time.
Have we calculated the wasted effort?
Some of the trivial tasks have been stealing our time

When accessing one file from a list of 100 files, a significant amount of time is wasted viewing the other 99, listing the other 99, eliminating the other 99 mentally.

When accessing a particular folder a significant amount of time is wasted on opening its parent folders, listing of parent folders and their siblings etc. And we are habituated to do this task again & again each day. RecentX Launcher gifts you back all this stolen time and boosts your productivity.