---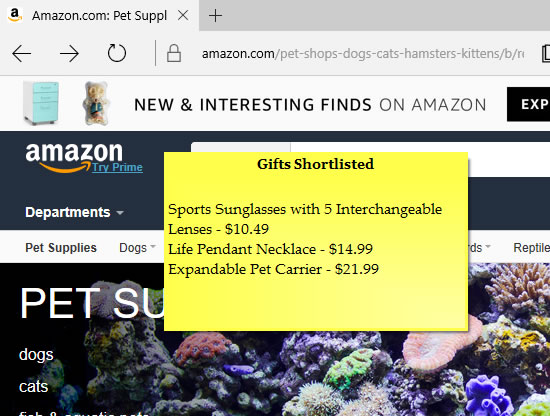 Attach sticky notes to documents, websites, folders etc
With Notezilla, you can stick notes to documents, web pages, folders, programs or any other window.
You have the right information at right time automatically, without any effort from your side. This is because the sticky note will popup automatically whenever you access that particular document, web page, folder, program etc.
Eg. We can't remember bank a/c numbers, login ids etc of all our family members. Just add them to a sticky note & attach it to the right website for quick reference. This data is not sent outside your computer. So it is safe.
Sticking notes to folders: While sticking notes to folders in Windows Explorer is similar to sticking notes to anything else, you would need to configure Windows Explorer a bit to make it work perfectly.