---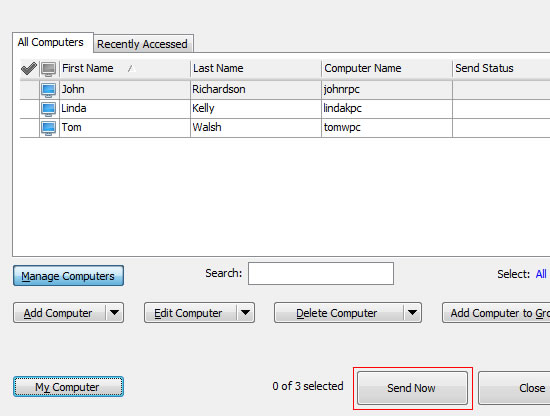 Send Sticky Notes To Another Computer
Using Notezilla, instantly send sticky notes to another computer across local network (LAN). To learn about sending sticky notes to any contact across the globe, visit this page.
Many times, sending an instant popup message (using sticky notes) right on another desktop works faster & better than email communication. It ensures quick action & quick response from your co-worker. Works better than a network chat software since sticky notes are saved for task-tracking.
To maintain privacy & security, sticky notes are sent internally over local network using the recipient's computer name or IP address.
Groups are supported. You can send a note to a group of computers at once.