We use sticky notes to record our important data. Since Notezilla allows you to work on sticky notes that are as wide as your display monitor, you can store really long content in them.
Often when we are in a hurry or pasting content from multiple places, we just paste it and decide to reorder it later. But it gets really difficult to sort the lines manually especially if you constantly edit it.
But it is now very easy to sort lines in a Notezilla sticky note. With the latest version of Notezilla, you can sort the lines of a sticky note in an ascending or descending order.
What is Notezilla?
Notezilla is a professional, elegant & highly rated sticky notes app for Windows & Phones (Android, iOS, iPhone, iPad, Windows Phone, etc.). It can help you organize your life by keeping all the notes, tasks & reminders that you may need when-ever and where-ever you are.
With sticky notes, you hardly have to put effort to take notes, set reminders, etc. Just jot down & move on with your task at hand. Notezilla allows you to create attractive and realistic sticky notes to make the desktop look more colorful and beautiful.
It works smoothly on both phones & tablets.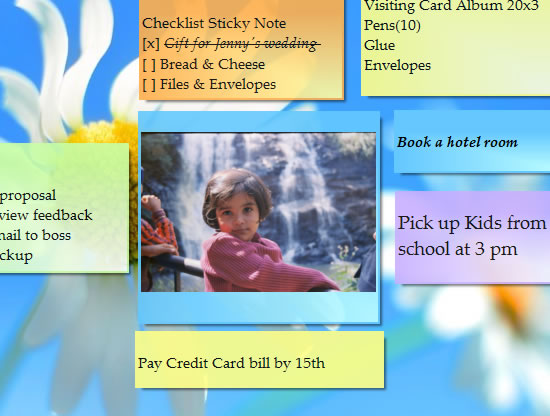 Sort lines in sticky note
Watch this short video on this feature:
Right click inside a sticky note and choose More->Sort.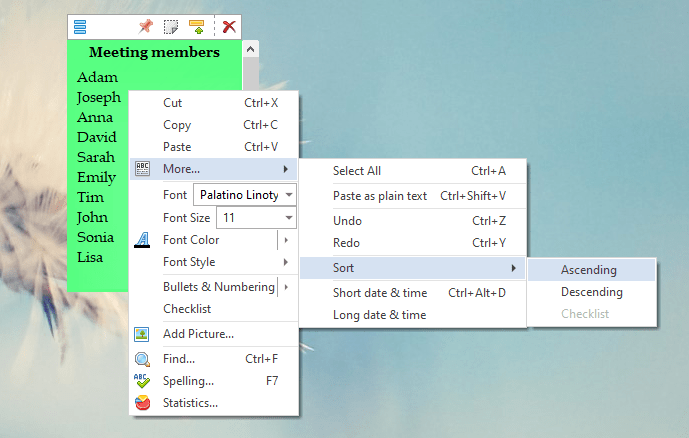 2. You will get the option to sort it in ascending or descending order.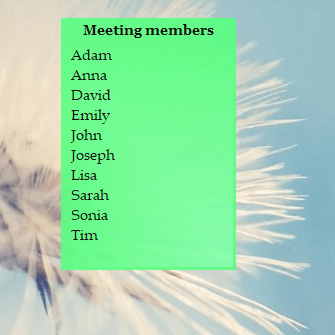 This makes it easier to manage your content.
The best part of Notezilla is that it can sync notes between your mobile and PC or laptop! Therefore, you have the exact notes at both places! Try the sync feature today! You will surely love it.
Download it from the Play Store or App Store today and sync all your sticky notes with the Windows version of Notezilla.
Learn more about Notezilla.
Subscribe to our YouTube channel for interesting videos.
Check out our other cool products.
Have a good day!
Thanks for your time :)