Adding New Computers
Select a sticky note in Notezilla, right click on its title/toolbar and choose Send To->Computer from the menu. Following 'Computers' window will be displayed. To add/edit computers, click on 'Manage Computers' button.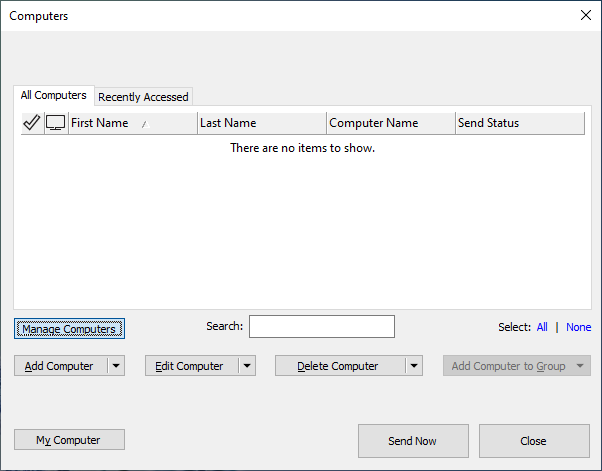 Computers Window
Step 2: Add a computer
Now, click on 'Add Computer' button and proceed with the steps shown to you.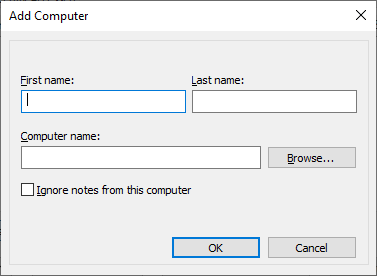 Add Computers Window
Managing computers & groups
Similarly, you can edit/delete computers, edit/delete groups from the 'Computers' window shown above.
Notezilla works on Windows 10, Windows 8, Windows 7, Windows Vista & Windows XP, iPhone, iPad, Android & Windows Phone